A Volunteer Community Project in Malawi
Quarterly Newsletter April 2017
By: Josie Redmonds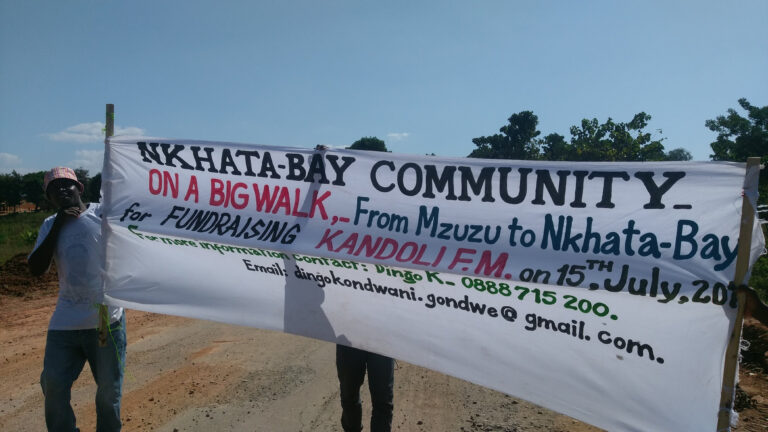 Welcome to another packed newsletter from Butterfly Space.  All the projects are going from strength to strength at the moment, it's a really exciting time.  If you have ever thought about getting involved then now is the time.  The fact that we are super busy is again the reason why this update is so late, so sorry for that.  I am writing this newsletter from the UK, where I am for a break and catch up with the family.
This whole year has seen the radio project kick started again after its previous problem with the licence.  Judith Weymont, an ex-BBC journalist, came to volunteer for three months from the end of last year though to March.  She did an amazing job, teaching close to 40 people the basics in radio production and was an inspiration and pleasure to have around, just going about her trainings in a thorough manner each day.  Each five day course offered the students the starting point for the skills needed on radio; interviewing, presenting, recording, and all the students gained valuable skills and confidence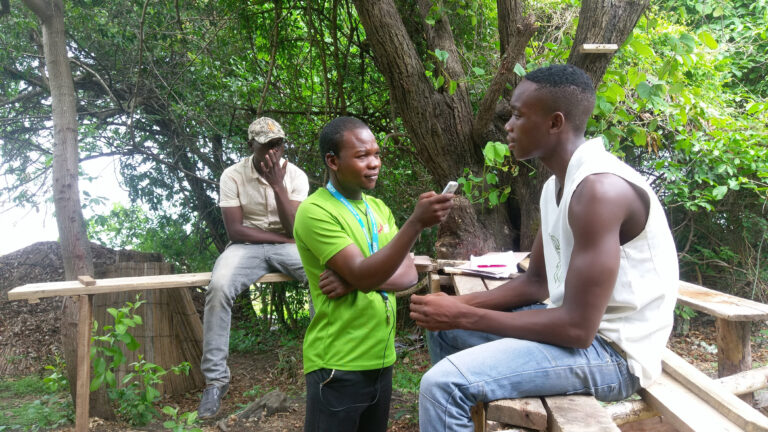 Judith also oversaw the appointment of Kondwani to the media room, after a keen interview process and he brought more skills with him.  There became more momentum from these students to see what had happened regarding the community radio and with help from Mr Chunda and Masozi Kasambala they were given the rights to a perfect building, centrally located in Nkhata Bay for Kandoli FM, Community Radio.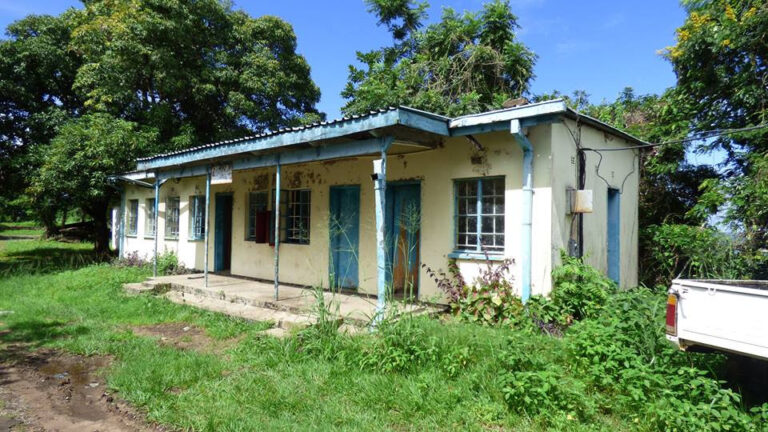 It is a perfect building that doesn't need much work on it but we set about raising some to start the renovations.  The students organised a Big Walk from Mpamba to Nkhata Bay, around 20 kms, got sponsorship, advertised it and on the 28 July had a police escort and close to 50 participants to complete the walk.  We raised about 500 pounds and presently the doors and windows are being fixed so that we have a secure building.  From there we can look to the next step.
While in the UK i am trying to connect with universities that have media courses to help supply us with skilled volunteers to help drive this exciting project and i will also look into getting proper funding for equipment and wages for this  project so that we can concentrate on the ground on getting the community fully involved in the radio.
Elisa, another great volunteer created some sponsorship packages for potentially funding for the radio and these were distributed to companies throughout Malawi.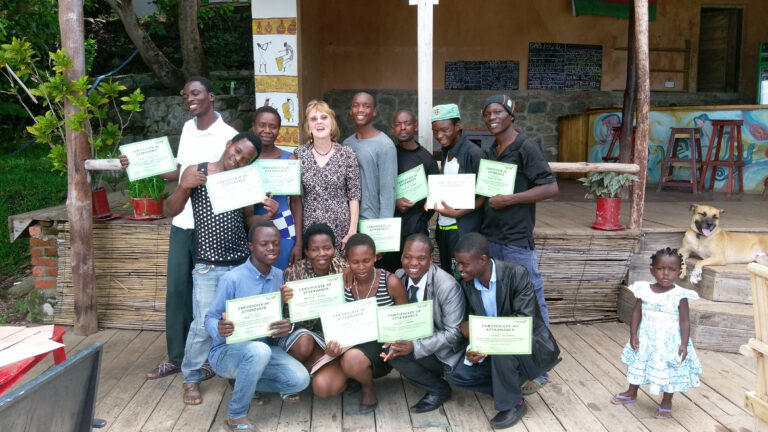 Judith and some of her students after the completed course.
The media room also benefitted from other great volunteers this year with Jamie and Stephanie moving things forward, both with the social media side and the idea for an Nkhata Bay newspaper, Nkhata News.  A template and finance structure have been devised and adverts sold, the stumbling block at the moment is getting the quantity of material written of a good enough variety and standard to make it relevant and useful.   We are going to be working on this and Nathalie another volunteer was setting up blogs for some of the interested budding journalists as a way to help develop their writing.
Stephanie and Elisa also got interested in Moringa, or amazing nutritional tree that grows here that we have been promoting.  They did some workshops with local women's groups, assisted by Mrs Mwalungile, who we have worked with for years.  They taught about its properties, and how to process and cook it as well as showing them in the garden how to harvest it and gave them a tree seedling to plant at their house.   This information was also written up and translated to be left as handouts in the information room.
Since we first got a bag of Moringa seeds a few years ago we have shared out thousands to the community and schools and each year we harvest the seeds from the tree at the Agriculture Office to ensure we have plenty of them in our tree nursery.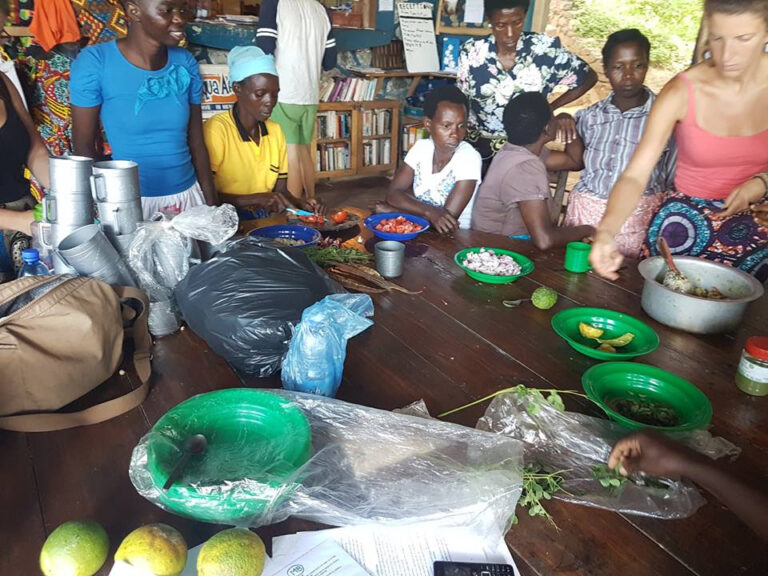 Stephanie and the ladies cooking with Moringa.
The school permaculture project continued to blossom as well, with all four schools making great progress this year working through their lesson plans.  The teachers create a permaculture club and work with around forty kids in weekly sessions that involve both practicals and theory.  You could see a massive difference at each of the schools and the children all enjoyed a day trip to Butterfly or a closer school and completed a quiz at the end of the year.  All the schools also wanted to do an open day to showcase their work.  We developed an open day pack made up of painted boards, handouts and resources that could be used for every school, this year and as we go forward.  Simone and Thibault helped us at the nutrition stall for a couple of these, it's always the busiest!!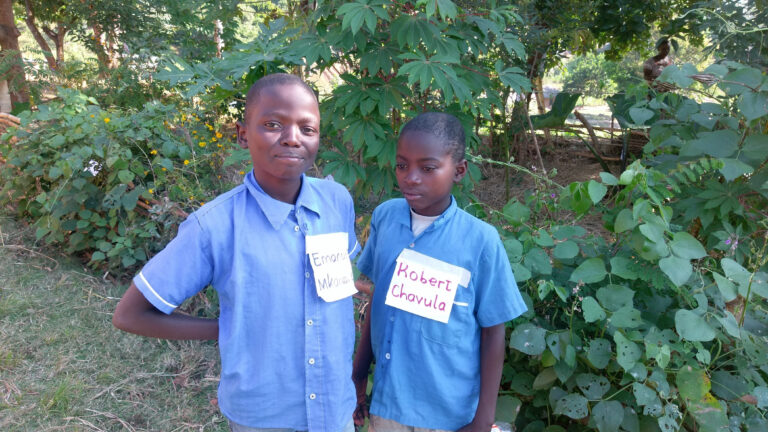 Boys from the Limphasse permaculture group ready to show the visitors around.
Three more schools joined up on the back of the new open days, meaning that this school year, sept 2017 we are working with seven schools locally.  Teachers from all schools attended a week long training at Butterfly efore the term started as well as receiving an improved pack of lesson plans for the term including basic teachers resources.
There are more schools nationwide that want to join the project so as I am back in the UK I am also attempting to network and link this project up properly so it can have the best chance of sustainability going forward. For people specifically interested in this project then I do a more detailed report on this so if you are interested just let me know and ill add you to the group.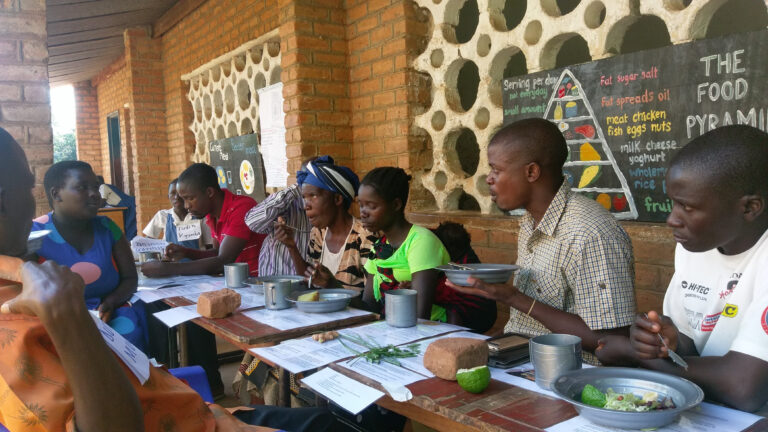 Visitors learning about nutrition.
To help get the open day packs ready I asked a few helpers from the schools to get artistic for me.  Emily, had been up at the nursery school through Project Trust for a year in total and by January she was joined by Lizzy and Rebecca who also helped at the nursery schools and Stepping Stones.  They were all around such a long time we got used to them being there and they were great to have around.
Francis from Canada was also a great long term volunteer at Stepping Stones; he took it upon himself to teach the kids a play which was written by children in Malawi.  Although with a serious message, the kids really were great and with Francis and others helping make costumes and props, they put on a great show at the youth club stage at Butterfly.  We are lucky that Francis has come back in a more permanent capacity at Stepping Stones for this school year 17-18.
Caryn was another long termer who helped in many ways.  She really took hold of the Lifeguard project, and with her help the team again patrolled the nearby beach at Chikale on Xmas, Easter and other busy times.  With some regular local support garnered for this project from both local businesses and the local government it looks like it could have sustainability and there are always results, with the lifeguards saving people regularly from the water and delivering them to hospital.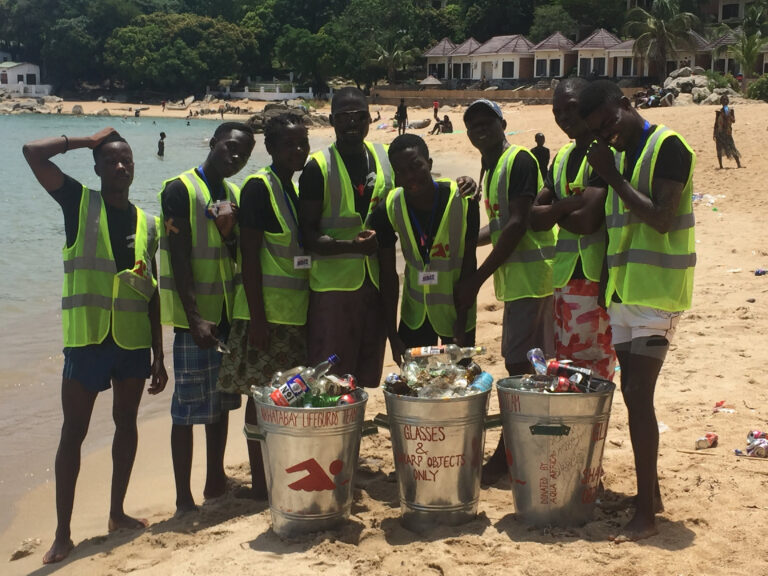 Lifeguard team on patrol at Chikale beach.
Caryn also helped finish off the garden walk which had been started by Chris and Cindy and their kids, from the US.  They were a pleasure to have around and helped in many areas, including the school, but they did an amazing job making a Butterfly nature trail incorporating useful trees and permaculture ideas and making signs throughout.  Coupled with this a detailed route map and questionnaire then the kids that visit now have a guide around the gardens here.  It came into full use when two if the school groups visited Butterfly at the end of their exams.
Holly and Jamie were also great volunteers for Butterfly in general and the media room.  They were great fun to have around and Holly went about revamping the bar area and service.  The hammocks were erected, the place painted and new cocktails and entertainment added to the menu.  Happy hour for sundowners on Butterfly deck is definitely more popular, and weekly events like the pool competition and pub quiz keep our longer term guests entertained as well.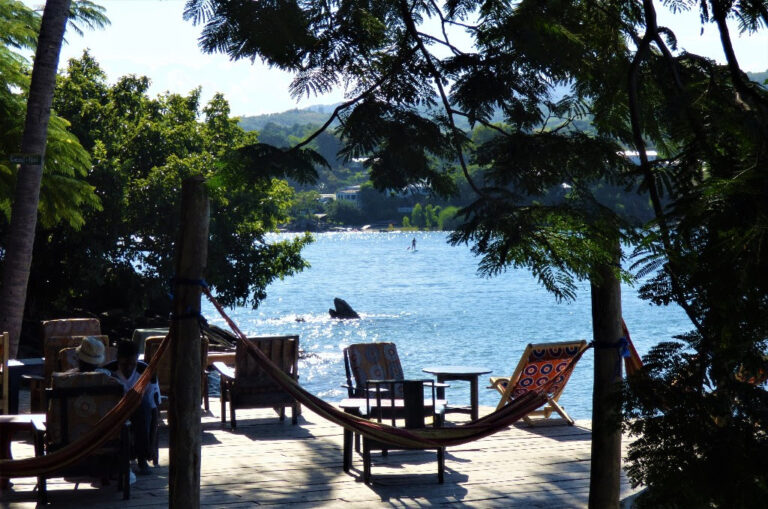 The bar renovation was just in time for our ten year anniversary.   We were both in shock it has really been that long but as we look at what we have achieved then we are proud of that.  As we go forward things may change slightly but we are both fully committed to continue to make Butterfly Space a vibrant community space for Malawians and travellers alike.  The party was great fun and guests danced into the next day, but not all of us!!
We were finally able to test out the idea of using Etsy to link local artisans to customers because of the help of another volunteer, Helen.  She went through all through all the different stages with Mrs Mtapiri from Mzuzu, who is an amazing seamstress.  She set up an email account, a bank account with visa and Helen also did some internet research to see what may be good sellers.  Photos were taken down on the beach here and an Etsy shop set up.  It was great with a little biography about her.  Then came the bad news, as Pay pal do not work with the Visa institutions in Malawi!! So we were unable to set her up the stall independently and had to use our bank account, which is ridiculous as it means we cannot replicate this model to other talented Malawians who could benefit from selling their things on line.  It is another example of how things are so unbalanced in this World.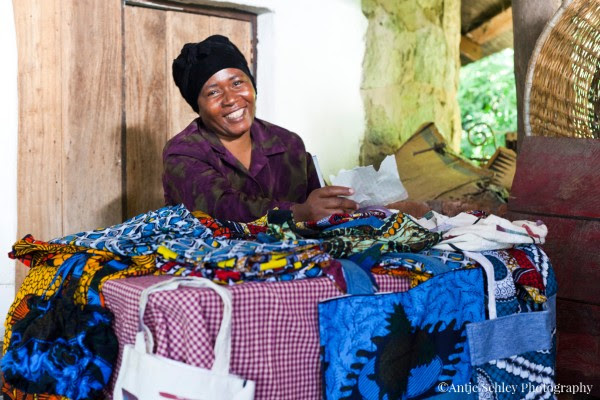 For once during my time in the UK, I have not immediately found work so I am using this as a positive and spending time linking up Butterfly as much as possible while I am here.  Most of our projects are expanding and offering countless opportunities and potential if we can get them further supported, both in terms of money, skills and volunteers so it is really an exciting time.  A recent talk in Huddersfield was a great success and a talk at the Centre for Alternative Technology about the implementation of permaculture in Malawi offers potential great connections too.
I would be pleased to hear from anyone who thinks they may have useful connections and information as we look to link up Butterfly more as well as if they think they have any other ways to help.  To realise Butterfly's full potential this is what we must focus on as our projects get more in number and bigger in scale.
Thank you all for taking the time to read the newsletter and for your continued support and I hope it will not be too long until the next one. 
"Hidden in our hearts is a longing to live deeply and with purpose and joy, to know and to be known, to be concerned with another; and to make a difference.  In this dance of giving and receiving, we create our community, our World and ourselves"