From Lilongwe (Malawi): 
From the Airport: It is usually to pre book a cab to avoid high charges from the airport Taxis. It costs around $25 to Lilongwe where you can find accommodation, then continue your journey to Nkhata Bay the following day (better to find accommodation in area 3 to avoid high taxi fees), or you can get a taxi from the airport straight to Nkhata Bay for around $100-$130 (depending on fuel prices). The taxi journey should take 5-6 hours. 
From Lilongwe City: You can take a Sososo bus which costs around $20 and leaves at 7am or 12 noon from the 'Game Complex Shopping Mall' in area 3. They only take you to Mzuzu. These can get booked up so its better to book in advance by calling their office or visiting their website. There are many other companies including Axa Bus, and Kwezy Bus). If you miss the coaches there is the option of shared taxis, but they can be cramped and drive dangerously. Other local coaches from the main coach station wait until they fill up before they leave the depot, which can be painfully frustrating and we don't recommend it! A private taxi will cost between $100-140 to Nkhata Bay depending on fuel prices. 
From Mzuzu (Malawi): You can either take a share taxi for about 3000 Kwacha per person, or private taxi for around 25,000mk to Nkhata Bay. When you hire a taxi, be sure either way, when you agree on a price to Nkhata Bay. Tell them you want to go to Butterfly Space, which they usually charge an extra 15000mk for. 
Once in Nkhata Bay (Malawi): You can either walk up the hill to the lodge or take a local taxi for 2000 Kwacha.
The Ilala currently runs up to Usisiya and Chilumba on Sunday morning at around 5am, but its recommended to board at 3am as it has been known to leave early. It then returns to Nkhata bay on Monday, leaving for Likoma and the South at 8pm, stopping in at various places to load and unload people and cargo. The costs and times of the boat often changes so its recommended you visit the port if you plan to use the ferry. It takes almost 2 days to reach Nkhata bay from Monkey Bay, which we recommend you take first class and use a tent on the top deck, or book a cabin (2nd will suffice if you are only coming form the islands). Please note there are no passenger seats in first class and only a half covered deck, so bring some shade!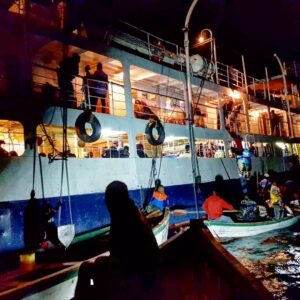 From Tanzania: From Dar Es Salaam, you can catch the TAQWA bus direct service to Lilongwe (which costs around $60USD). Alternatively, from Mbeya you can take a mini bus or taxi to the Malawi border. After walking through Malawi immigration (Songwe) you can either take a mini bus (a little further down the road) or a share taxi to Karonga (or further on if you wish). You will need to change at Karonga to a Mzuzu bound minibus or Sososo Coach.
From Mozambique:  From Tete, there are minibuses to the border for about 5 USD.  From the Malawi side there are minibuses to Blantyre. From Blantyre there are regular minibuses and shared taxis or buses to Lilongwe, and coaches which you can book in advance that will take you all the way up to Mzuzu.
From Zambia: There are four direct buses (Kobs bus company) from Lusaka to Lilongwe each week (around $40 -$50USD). Alternatively, from Chipata to the border, there are shared taxis $3-4 USD. On the Malawi side there are shared taxis from the border to Lilongwe. 
From South Africa: From Johannesburg there twice weekly direct buses to Lilongwe, which takes around 35- 40 hours. Companies inlcude Vaal Africa, Chita One, and Ingwe Coach.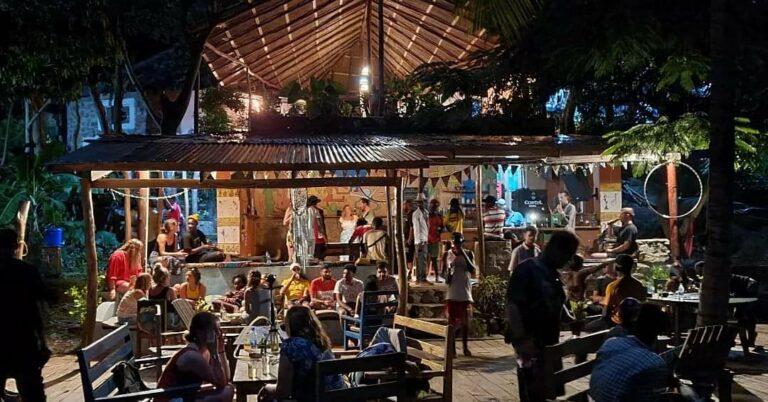 ATM & CASH:
The ATM machines only accept VISA, and dispense up to 80,000 Kwacha at a time. If you have a matercard, it is recommended that you stock up on cash in Mzuzu or Lilongwe before you leave for Nkata Bay. We recommend FDH and Easy Bank.
Visa cards are the most widely accepted cards in Malawi and most of Africa, however, Mastercard are accepted at most machines in Mzuzu and Lilongwe.
A typical return ticket from London or Manchester to Lilongwe costs around £600, depending upon the season. The best airlines to fly with are Kenya Airways, Ethiopian Airways, KLM and Air France which each have only one stop. For the cheapest flights we recommend booking directly with the airline, or on www.skyscanner.net. If you are flying to Africa from Europe, Australia, Asia, or the Middle East, the cheapest hubs to fly into to reach Malawi are Nairobi, Addis Ababa, Johannesburg, and Dar Es Salaam. From either of these hubs you could travel overland to Malawi or take a low cost carrier to reach Lilongwe.

Our contact details:
PO BOX 211
NKHATA BAY
MALAWI
Tel: +265 (0) 999265065 or +265 (0) 999156335