Find up-to-date travel advice, useful information about visas, health and money on this page.
Either walk from the town centre (20-30 minutes uphill), get a motorbike taxi  ($1-2) , or get a private hire taxi ($3-4). You can find us easily on Google Maps. 
Directions: Head towards Chikale Beach, go over the small bridge, then up the hill past the carver's bamboo shops. Keep left at the junction, then take your second left (you should see the signs!) Then drive to the end of the road.
Parking: We have a shaded car park which is usually very safe. The brick steps on the left will lead you down to the reception where you will be welcomed by our receptionist or night staff. If you need help with your luggage, call down or WhatsApp reception on +265 999 156 335.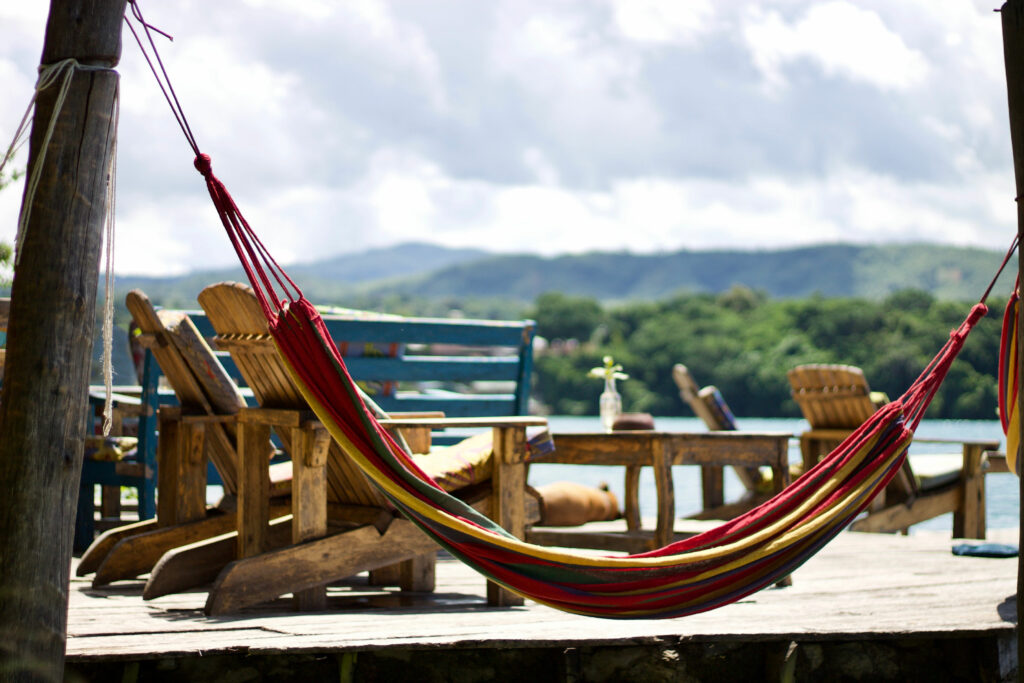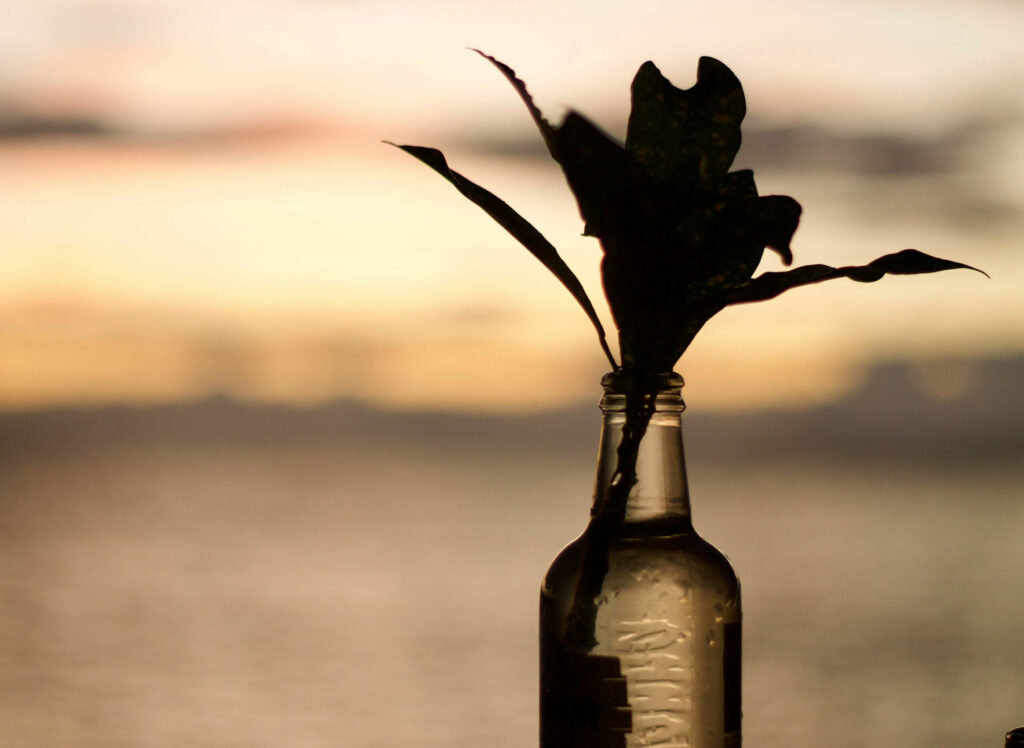 At the moment (updated Aug 2023) , it is much better to bring cash notes of $, £ or Euro into the country, as you will get a much better exchange rate at the banks. The bigger the note, the better the rate. If you run out of cash, there are ATM machines which accept VISA & Mastercard in Nkhata Bay, but the rate will be much lower so try to use this option as a last resort! NBS bank on the way into town is the most reliable and accepts most cards. There is also an FDH bank which accepts international cards. You can withdraw up to 200,000mk per transaction. Inform your bank before travel.
Most lodges, restaurants, shops, hospitals, etc. will only accept cash.
There is a Foreign Exchange Bureaus in Nkhata Bay, who exchange Pounds, USD, or Euros in large denominations, dated post 2017.
By law we are not currently able to accept foreign currency. Accommodation can be paid by bank transfer if preferred. The kitchen and bar bill will need to be paid in Kwacha or via Airtel Money.
HEALTH: There are several clinics, pharmacies in Nkhata Bay, and a district hospital, where you can get malaria tests, treatments and advice. Bilharzia is not an issue in Nkhata Bay, but you can easily get medication to take if you get any symptoms from travelling areas in which you have previously been exposed. Please ask your GP for any medical advice & immunization's before travelling. 
POWER: Due to severe Tropical Storms destroying hydro generators in 2022, we have load-shedding schedules for our power supply. Ask our reception to forward the schedule if you need to know, or visit the ESCOM Malawi Facebook page/ website for the timetable.  We have a solar system which powers communal areas, where you can charge a phone or a laptop.
WATER: Water in Nkhata Bay is generally safe to drink. At Butterfly, we pump from the lake and treat it with water-board-approved chlorine. We also have water filters in communal areas as an extra measure to make your water safe.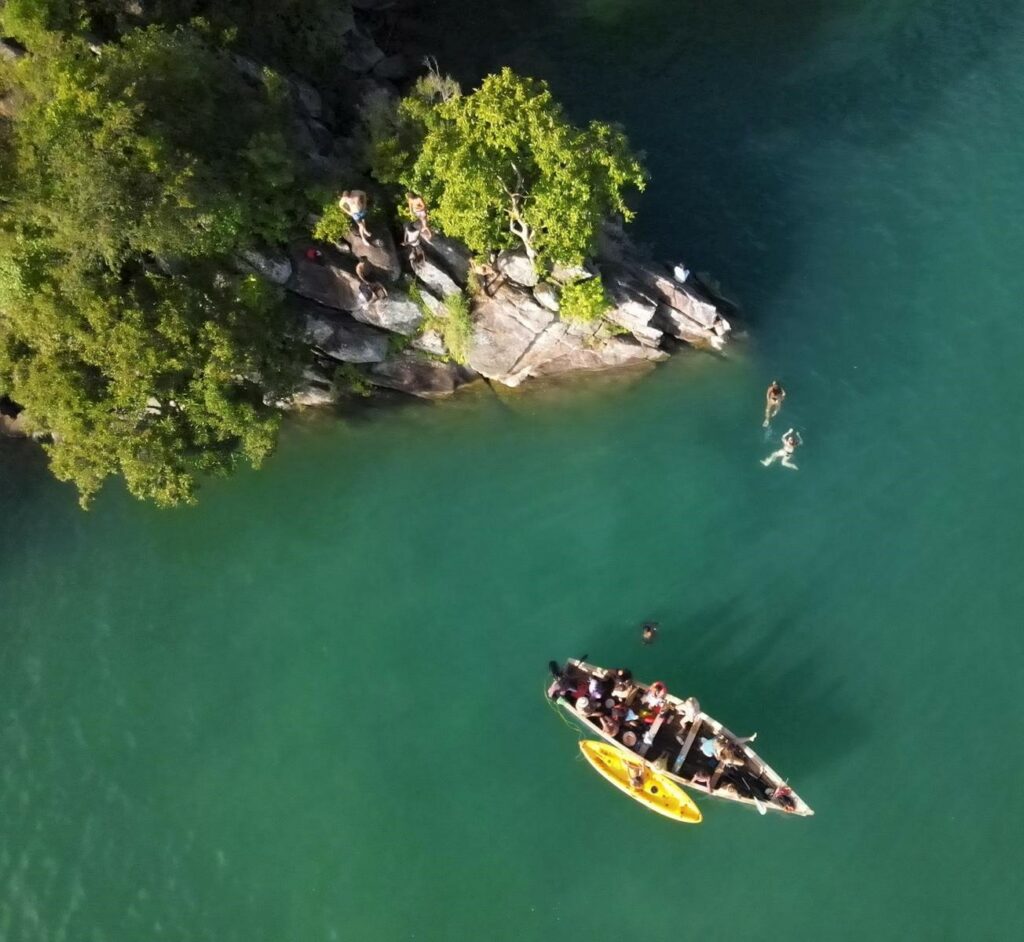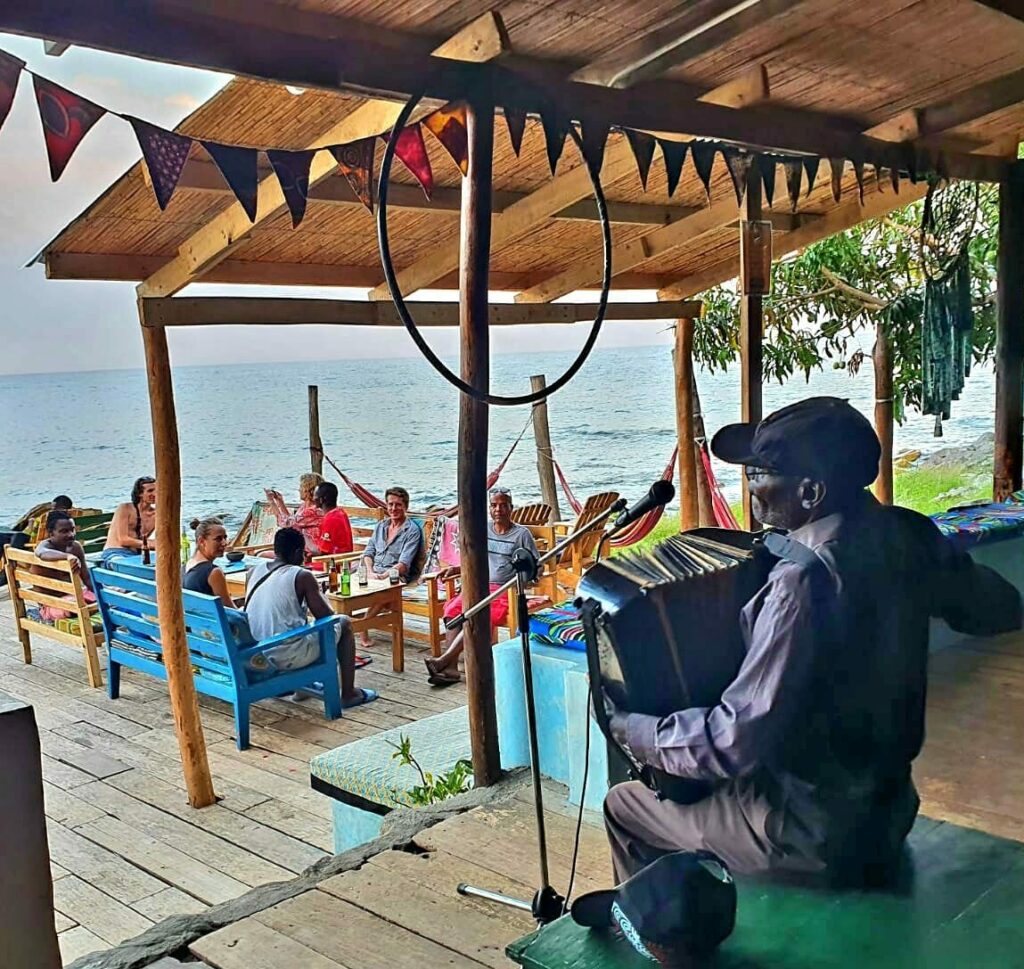 Please refer to the Malawi Immigration website or the High Commission website for visa information.  It is recommended to purchase an e-visa prior to your arrival. If you are arriving in Lilongwe/Blantyre airport you are able to obtain your visa upon arrival with $50 in cash, (post 2017 and in good condition). If you don't have US cash, you will be escorted to an ATM or to a foreign exchange to obtain the money. 
Tourist visas costs $50 and are valid for 90 days but MUST be stamped every 30 days to receive the extension from 30 days (free of charge). There is an immigration office in Nkhata Bay where this can be done. You face being fined if you forget to get your extension stamped into your passport.
Travelling Malawi
Overland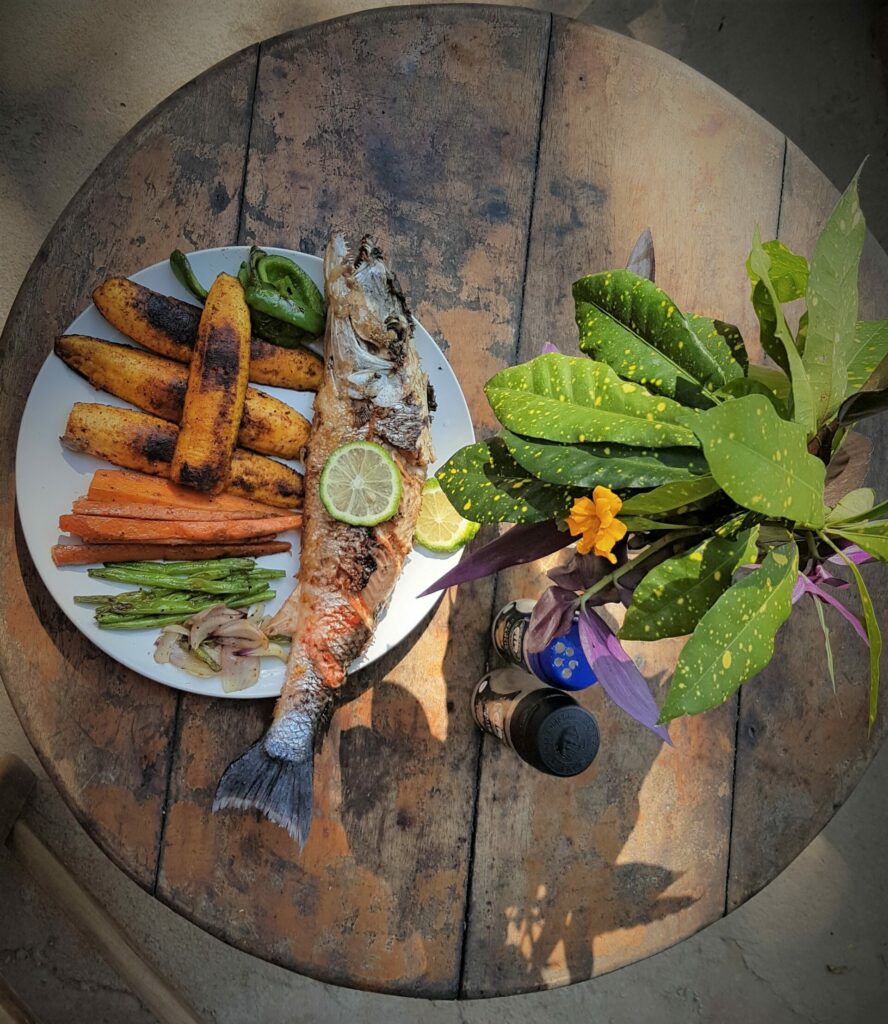 Lilongwe To Mzuzu and Nkhata Bay...
Budget Travel Options: Coaches leave Lilongwe to Mzuzu from 7am, 12 noon (Sososo), and 1pm (Kwezy). It is better to call and reserve tickets in advance as they can get booked up. They are generally reliable and safe. You can then get a shared or private taxi to Nkhata bay *details below.
OR 
Catch a shared taxi from Lilongwe to Mzuzu. They leave throughout the day (once they are full), but they can be cramped. If you have a lot of luggage, you can pay for an extra seat for comfort. A seat costs around $20.  In Mzuzu you can transfer to another shared taxi to Nkhata bay. The shared taxi's go from from Kanengo filling station, which is out of Lilongwe town, north along the M1. Most taxis and tuktuk drivers will know where to take you.
Private taxi from Lilongwe to Nkhata Bay: You can get a private hire taxi from the Lilongwe city or the airport, straight to Nkhata Bay for around $180+ (it has recently increased due to the rise in fuel prices). The taxi journey should take around 6 hours.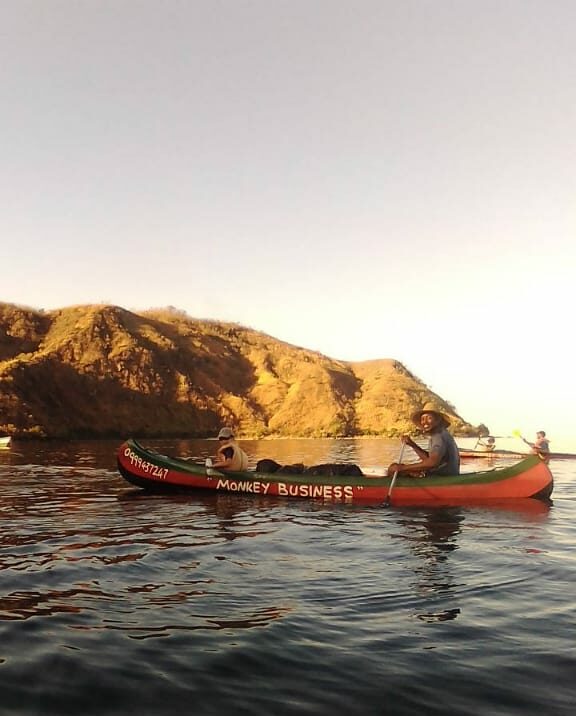 You can get a connecting shared taxi from Mzuzu to Nkhata bay for around 5USD, then ask them to continue up the hill to Butterfly Space for an additional 2-3 USD OR arrange a private taxi for around 30USD. The price can fluctuate depending on fuel prices.
Overland Travel Tips:
A Sososo bus leaves from the 'Game Complex Shopping Mall' in area 3. They only take you to Mzuzu. It is best to book in advance by calling their office or visiting their Facebook Page.
There are other good companies such as Kwezy Bus, which leaves from Gateway Mall in Lilongwe.
Book accommodation close to where your bus departs, to avoid high taxi fees.
Coaches leaving from the coach station in area 2 only leave once full, which can take hours.
Butterfly Space Reception are happy to arrange private taxi's to meet you in Mzuzu or Lilongwe.
We are situated in the 'Chikale' area of Nkhata Bay. Follow the signs to Butterfly!
Travelling Malawi
by boat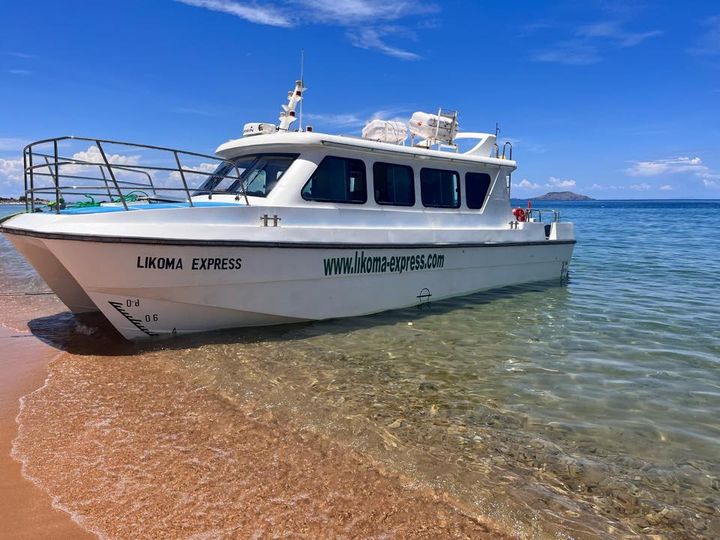 The Likoma Express is a new high speed ferry service that goes between Likoma Island, Nkhata Bay, Usisiya, and Ngala Beach Resort.
You can now get to Usisiya Eco-Lodge on a Friday using this new and exciting fast ferry service, and either explore the north for a week before returning, or catch the Ilala ferry back on a Monday. 
Ferry tickets can be booked directly on their website. www.likoma-express.com, or via Facebook. You can also contact them by telephone and WhatApp on 0995 83 60 38 for their timetable. Check out their deals and packages on their Facebook page. Groups of 6 or more can arrange their own ferry service at affordable prices!
The Ilala from Nkhata Bay to Usisiya, Ruwarwe and Chilumba leaves on Sunday morning at around 5am. It is recommended to board at 3am as it can leave early! It returns to Nkhata bay on Monday. Times can vary, but it usually returns in Nkhata Bay on Monday afternoon.
The Ilala from Nkhata Bay to Likoma Island & Monkey Bay usually leaves Nkhata Bay at 8pm on Monday evening.  It is an overnight trip to Likoma, arriving early in the morning. It takes almost 2 days to reach Monkey Bay. We recommend you take first class (top deck with a bar area & restaurant). You can pitch a tent on the deck, or book a cabin in advance. Please note there are no passenger seats in first class and only a half covered deck! Contact our reception team for numbers to book your cabin! (+265 999 156 335)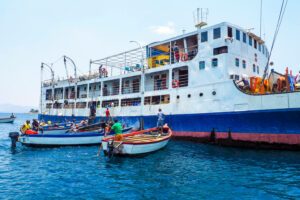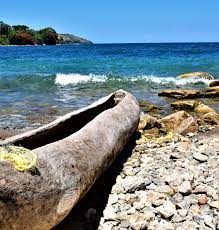 There is a local boat called the Lamani which Leaves on Mondays and Thursdays from Nkhata Bay to Chisumulu and Likoma Islands, very early in the morning at 3am. For more information on local boats, you can visit the port while in Nkhata Bay as they can be late and leave early depending on weather, delays etc. The Lamani is not a spacious or comfortable ride, but it will be a great experience! You can also catch other local fishing boats up and down the lake shore to Usisiya, Ruwarwe, and the beautiful beaches of Chinteche. 
From Tanzania: From Dar Es Salaam, you can catch the TAQWA bus direct service to Lilongwe (which costs around $60USD). Alternatively, from Mbeya you can take a mini bus or taxi to the Malawi border. After walking through Malawi immigration (Songwe) you can either take a mini bus (a little further down the road) or a share taxi to Karonga (or further on if you wish). You will need to change at Karonga to a Mzuzu bound minibus or Sososo Coach.
From Mozambique:  From Tete, there are minibuses to the border for about 5 USD.  From the Malawi side there are minibuses to Blantyre. From Blantyre there are regular minibuses and shared taxis or buses to Lilongwe, and coaches which you can book in advance that will take you all the way up to Mzuzu.
From Zambia: There are four direct buses (Kobs bus company) from Lusaka to Lilongwe each week (around $50USD). Alternatively, from Chipata to the border, there are shared taxis $4-5 USD. On the Malawi side there are shared taxis from the border to Lilongwe. 
From South Africa: From Johannesburg there twice weekly direct buses to Lilongwe, which takes around 35- 40 hours. Companies inlcude Vaal Africa, Chita One, and Ingwe Coach.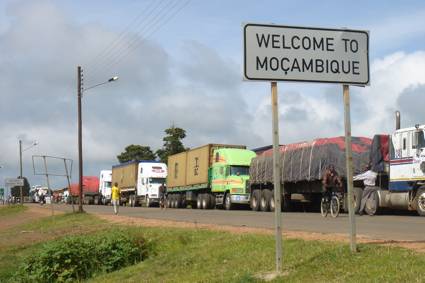 ATM's & CASH at the boarders...
Changing currency at the borders: There are ATMs and foreign exchange offices on both sides of most borders. You will be approached by many people on the street wanting to change money for you. While sometimes you can haggle for a better rate, please be aware it is illegal in both countries to change money outside of a bank, or foreign exchange bureau – so if you choose this option do so with discretion. The borders generally only take USD to pay for visas so make sure you have enough post 2017 dollars. Research exchange rates online before arrival (xe.com).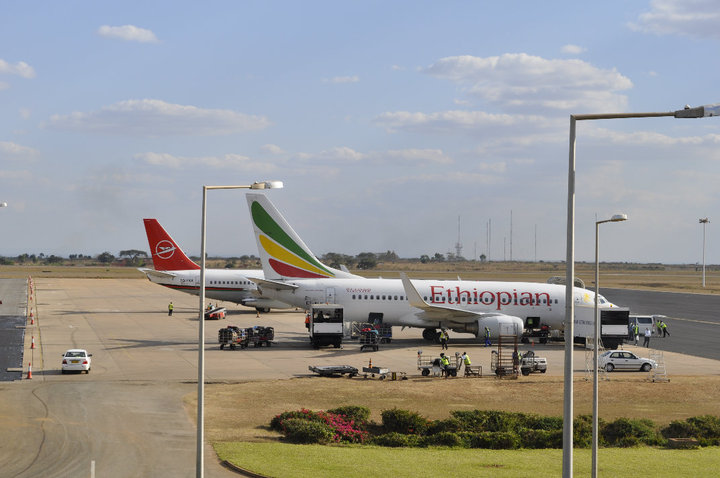 A typical return ticket from London or Manchester to Lilongwe costs around £800- £1000, depending upon the season (and recent changed in fuel prices). The best airlines to fly with are Kenya Airways, Ethiopian Airlines, KLM and Air France. For the cheapest and more flexible flights we recommend booking directly with the airline. Skyscanner is useful when flying from other parts of the world, which may require connecting flights. 
Lilongwe Airport into the city: From the airport, the only way to get into the city is by taxi, which costs around $30. 
Thank you for visiting our page. We update our information every few months, and we hope you found it helpful! Click here to book your stay. To see our Activities page click here!