Cheers to wrapping up our 15th year as Butterfly Space and to all your continuous support! The work we have been able to accomplish in these 15 years with the lodge & community development projects would not have been possible without your contributions. We can never say thank you enough💙

We've been keeping busy these past few months with the lodge fully thriving and the projects making exciting advancements! As Holly returned back from her time in the UK (reinvigorated with fresh ideas of course) she swapped with our beloved reception manager Jac. We are missing her dearly but have gotten the next best thing by welcoming her sister Staphy to the reception team😄 The newly updated Beach House has quickly become a favourite with an aesthetic interior and gorgeous lakeside views. Now that chalet additions and renovations are complete for the year, we are busy sprucing up the lodge for the holiday season (and prepping the grounds for rainy season)🎅🌦 We have an exciting line up of events to make the most of our time with our guests.

Follow us on Instagram and Facebook to see all the fun we'll be having!
We have big plans for the New Year! Both disability centres will run vocational training sessions for the first time since Covid. Our on-site Youth Club will be renovated. MSPC will work to offset carbon through tree planting. The Info Room will facilitate a knowledge sharing network and host tech seminars. Stepping Stones will open a vocational skills training centre and library. Our nursery schools will support children with early development and daily nutritional porridge. Kandoli FM will continue searching for funding for equipment to go live. The Women's Groups, Baby Baskets and HIV Support Group projects will maintain their assistance to vulnerable members of the community. To support any of these missions, follow the links below to make a donation that will go directly towards the work described. Also, don't forget to add us through easyfundraising & AmazonSmile. ✨

PS. We have just 10 wall calendars left for sale; shoot us a message to get one before they're gone!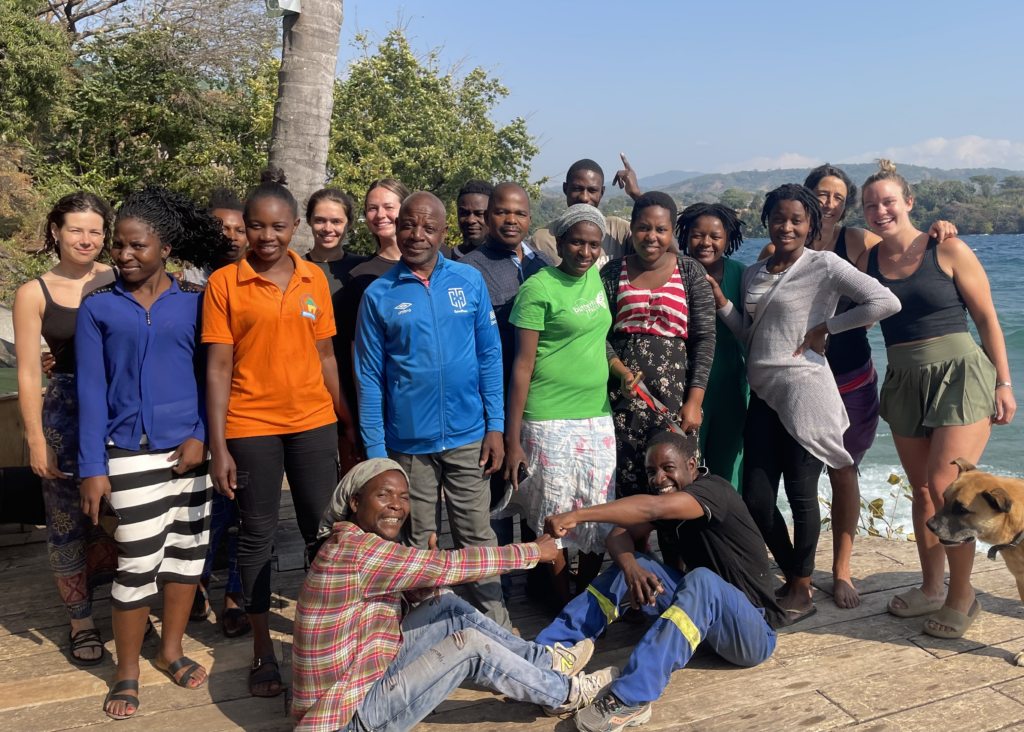 Butterfly Space
Support the general upkeep and progression of all our Butterfly community development projects.

Disability Centres
Help purchase materials for vocational training sessions at Pundu & Mpamba disability centres.

MSPC
Offset your carbon by purchasing a tree pack a school.

Youth Club
Assist with finishing touches for the building renovation.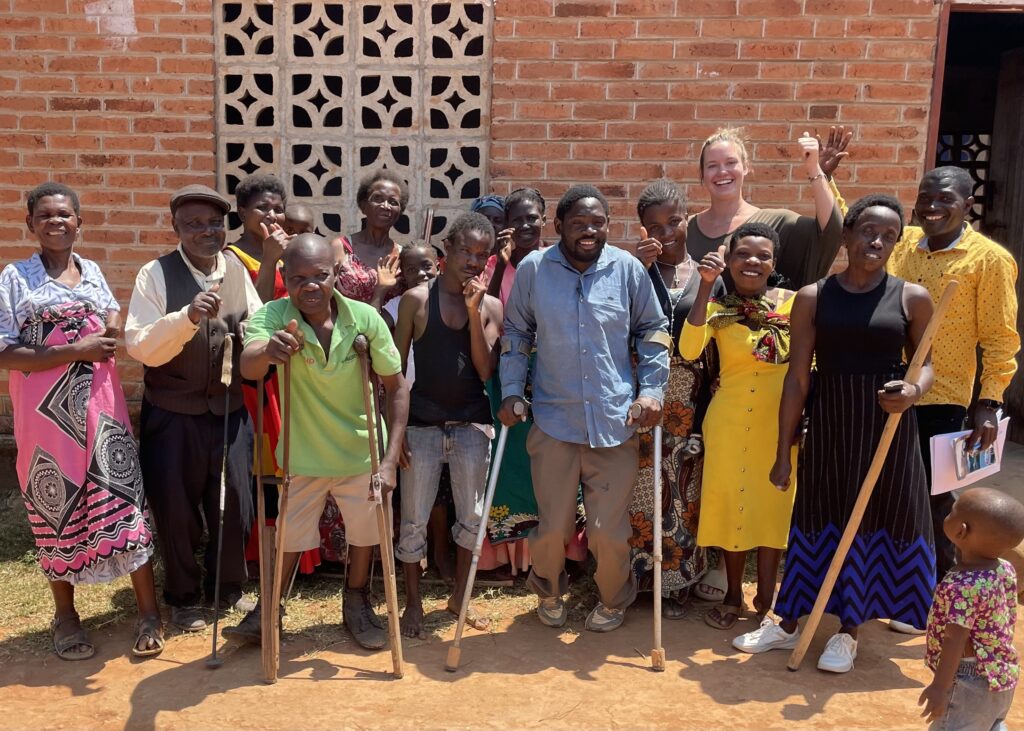 We've had a record number of volunteers and interns with us over the past few months. With eager minds coming from the UK, the US, Australia, Belgium, South Africa, Brazil, Germany, Denmark, France, Greece and Malawi there has been no shortage of ideas and hands. We want to highlight 2 of our long-term interns that came through Roots Interns. Kaja from Denmark focused on Community Development for the lodge and projects and Lea from France focused on Social Entrepreneurship with our partner project Supreme. With Kaja's research and evaluation of the projects, we have begun to set up a communications map that will assist in our growth plans along with gaining insight into our goals and the direction we want to be heading. Lea was able to take lead on many tasks helping the social enterprise, with her main work being the set up of a women's empowerment podcast that aims to share the stories of influential Malawian women.

We are always looking for volunteers/interns to join our team! There are many projects that are heading in exciting directions and would make the perfect sustainable getaway😄 Enjoying the crystal clear water of the lake while making an impact in the community is a great way to explore a new place, apply your skills in a developing country and take a break from the hustle and bustle of everyday life. If you or someone you know is looking into volunteering abroad, we have a variety of projects to get involved in, and we welcome any and all skillsets. Visit our website to learn more about Malawi and the projects you could get involved with at Butterfly Space this summer.
The SGVxButterfly partnership continues as we gather data to track the costs saved by using electric motorbikes versus conventional motorbike taxi that the lodge and projects previously relied on. Due to inflation, a shortage of forex and fuel, and the rising costs of.. well, everything.. these e-bikes have completely transformed our capabilities. Maintenance and building jobs move at a quicker pace being able to pop to town if a part is needed, instead of having to wait to add it to the next shopping trip. MSPC was able to travel to and evaluate 28 schools on their permaculture progress, some locations 2 hours off the tarmac road. The kitchen can stay stocked on seasonal fruit for freshly made juices no matter how busy it gets. The disability centres can buy more materials for training sessions without needing to pay for their transport. Volunteers can get to Stepping Stones daily without additional costs. In just a few months we have seen what new capabilities these e-bikes have given us and we are looking forward to continuing to explore just how much they can improve and expand our grassroots work🏍
We've worked hard for this day to come!! The official opening ceremony of Pundu Disability Centre was held in October. We celebrated the hard work that's gone into the building completion and got our first round of tailoring training scheduled! Each week a local volunteer tailor, Patricia, visits the Pundu centre 3 times to teach tailoring skills to a group of 20. A special shoutout to our friend Khan from Nu Madina Superette in Mzuzu for securing 2 sewing machines for Pundu. This is just the beginning of what we will be able to do at the disability centres! To help us purchase materials for tailoring training, follow the link and check out our Wish List or come along & share your skills!
Offset your carbon with MSPC

Join MSPC on their mission to offset carbon in 2023! By purchasing a carbon offsetting pack your donation with go directly in planting trees around MSPC schools🌳 This will include trees such as avocado, passionfruit, masuku, papaya, mango, guave, moringa and indigenous species. For the first time in over two and a half years, the school year and the MSPC programme aligned as planned, so the sessions are linked with the seasons again. The team, including Archie from Roots Interns, has been visiting each school, on the SGV e-bikes, gathering feedback as part of a 'Revaluation' review of the programme. This is a new evaluation concept based on recorded interviews with MSPC participants, and analysed to determine the tangible value gained from the programme. These factors led to a review of the internal MSPC structure and member schools leading to a number of immediate changes in documentation and logistical areas. Natasha, another intern from Roots Interns, was a key part of writing up these changes and bringing a fresh perspective to the programme. She also set up an extensive social media strategy for MSPC, helping to coordinate various members of the team in content gathering, editing and scheduling posts. By teaching these skills to Solomon in the Media Room on-site at Butterfly Space, not only does MSPC benefit from the knowledge, all Butterfly projects and members of the community are able to learn about social media strategies. Volunteer Flo from Belgium got his hands dirty doing an intial planning and set up of a drip irrigation system for Butterfly. This is a work in progress as it is such a large site, but with the work he did and the map he created, he has given us a great starting point for a lush year-round garden!
It was with heavy hearts we said goodbye to Imogen and wished her all the best on her next journey teaching in Cairo. She's made a lasting impact in the lives of kids, their families, and our entire community that we are forever grateful for. Now we've added a new member to our Nkhata Bay family! Give a warm Butterfly welcome to Stepping Stones' new head teacher, Carro from Sweden🤗 A few summers ago Carro came out to Butterfly as a traveler and then stayed as a volunteer. Now she's returned with enthusiasm to help Stepping Stones in this exciting time of expansion. 2023 will kick off with the new vocational centre hosting its first round of training sessions in beauty and soon after the carpentry and electric work sessions will also be running. The library & resource centre construction is well under way and expects to be open mid-2023 as a fully functioning library open to the community with laptops, books, and a librarian. We also want to show off the murals that have livened up the school painted by volunteers Niall, Amy and Guillaume. Another shoutout to volunteer Carro from Brazil for her fundraising efforts that sponsored student meals as food prices skyrocket. She also assisted in Standard 2 and in organising the current library, keeping very busy in her one month here. The school is continuing to grow and improve with 2023 gearing up to be a history making year!

Check out the transformation of the main hall! https://vimeo.com/782480253
Thank you to everyone who has donated to our Youth Club renovation fundraiser! We officially have enough to redo the roof before rainy season begins, along with a few other necessary repairs. We have been working on writing up session plans for youth activities that can be shared with groups around Malawi. Shoutout to volunteer Maddy for getting categories set up for this documentation and starting us off with a few plans. With the site renovations and session plan goals, we hope to see the Youth Club utilized to it's full extent for the children in our surrounding community.

Click here to help us purchase materials and equipment for more diverse lessons.
The guys in the Info Room have been hard at work! With the guidance of volunteer Luke, they have expanded their skill set to be able to get seminars running again for the first time since Covid. Luke worked extensively with Maxwell to prepare "The 21st Century Starter Pack" which Maxwell now delivers to secondary school students around Nkhata Bay. The workshop is comprised of modules for study skills, financial literacy, communication & networking, and the power of the Internet with free & useful sites. Sean has been working on his technical skills in web management and design helping set up a long-awaited blog on our website. Tales of Malawi is a blog that features a variety of content from thought pieces to music videos to poetry all from local talent. They have also both been working on sorting our Butterfly Space contacts database to prepare it to be used as a knowledge sharing network. Never a moment to rest when we've got all this work to do!💻
Thank you to all who continue support Butterfly Space in various ways.
We wouldn't be where we are today without your support! 😀