Inspiring children through arts, crafts, dance, and education in regular after school sessions
Our mission "To empower and inspire young people to express themselves in a safe and creative environment through arts, dance, sport, creative and educational activities."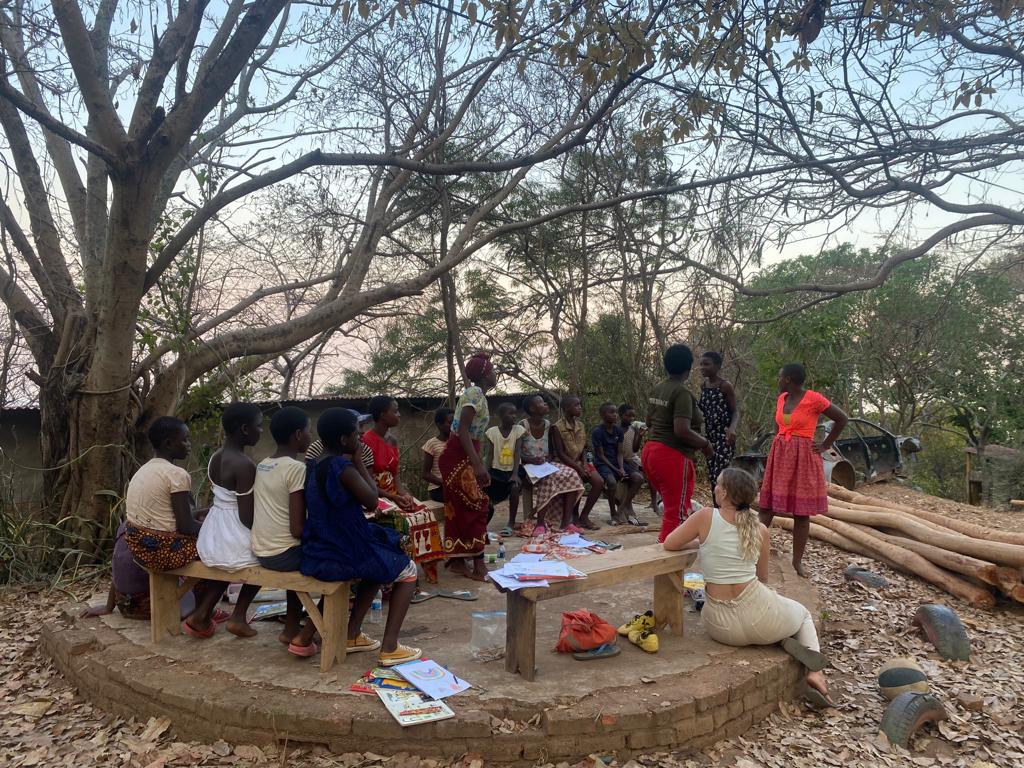 Built on-site, the Butterfly Youth Club opened in 2010. It is a long hall building that was originally constructed for £3000. The initial capital came from private donors and the Rotary Club who funded interior furnishings. Our Youth Club is an after-school hours meeting place where children of all school ages meet to engage in a welcoming, inclusive, fun, and educational environment. The kids have become a lively part of Butterfly and each session consists of different activities including: arts and crafts, critical thinking games, dance, sports, treasure hunts, races, obstacle courses, educational lessons and free time to use the toys/books/materials on-site. The Youth Club takes pressure off parents who work until after school hours, by providing a safe environment conducive to children and youth's social and personal development while teaching the children about issues often overseen at schools, such as environmental and health related issues they may face.
We have recently made links with Nkhata Bay Youth Network and we have plans to create a comprehensive session plan workbook for youth group leaders to use as inspiration for their club's all over Malawi. These sessions will include environmental, educational, health and nutrition related 30 minute sessions. 
We have recently made links with the MUTU organisation in Dzaleka Refugee Camp, situated 50km north of Lilongwe. Once these links are fully established and we have enough funds, we plan to share our resources, session plans and volunteers to teach new games and session plans with the youth club leaders there.
Our current Youth Club Leader is Martha Chinyanja, a passionate youth and sports coach who has been empowering and inspiring the children of Nkhata Bay since she was a child! We are lucky to have her! We have many students attending her sessions three times per week, some from Stepping Stones, others from the Chikale Primary School and other surrounding schools.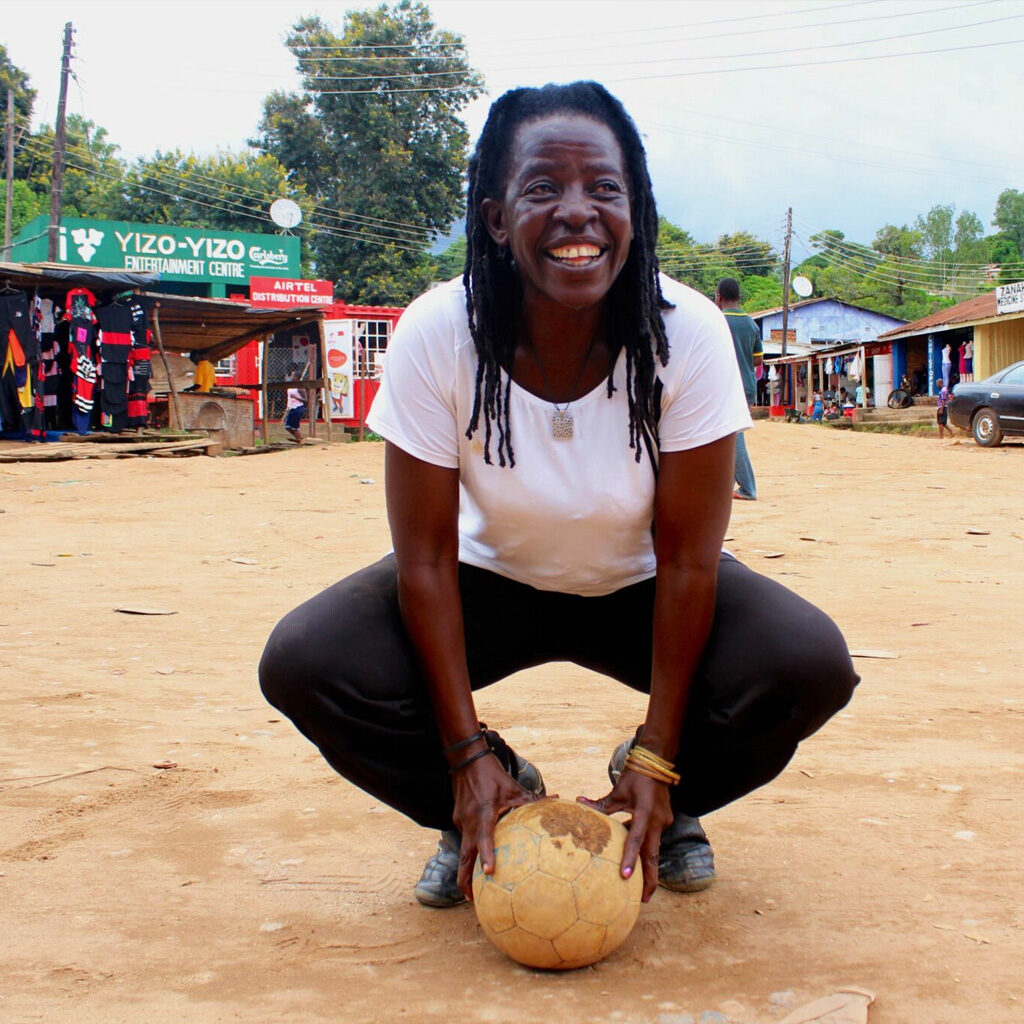 How you can get involved...
Come and share your ideas and personality to inspire and educate the children of Nkhata Bay. From sports, games, arts and crafts, theatre or dance. The youth clubs and nursery schools always benefit from new ideas, creative flair and a brand new burst of life!
The youth club here on site at Butterfly has been running for 11 years. The purpose built room has many resources such as toys, arts and crafts, a playground and small outdoor theatre space. It also has an area for a pool table but the pool table itself is in disrepair and in need of renovation as is areas of the outdoor play space.
Around 30-60 children can attend from 3-5pm every Tuesday, Thursday, Friday and Saturday, or every day depending on volunteer commitment! They partake in games, sports, arts, crafts, music, sewing, drama, swimming, educational activities, trips, tuition and an English club. The emphasis is on having fun in a relaxed but organised environment.
Some of the children speak English but for those who don't, a translator might be necessary. Often the children are able to translate for the volunteers. We have just employed Malawian youth workers to run the youth club, and assist volunteers who wish to attend to introduce new games, plays and trips.
Education is recognised as a primary factor in reducing poverty, helping to advance economic and agricultural productivity for developing countries. It is also known to improve health, reduce infant mortality and morbidity rates. The World Bank recorded more than 50% Malawi's population are living in poverty in 2020, and in 2022 it is still the 5th poorest country in the world.
This provides limited opportunities for the country to escape the poverty cycle. These are problems where education can be the solution!
Our sessions encourage free-thinking, brain games and concept application. We teach sessions about health, environmental and global issues, and how we can tackle certain issues that Malawi still faces, giving the children that attend a better start while enjoying fun and creative sessions!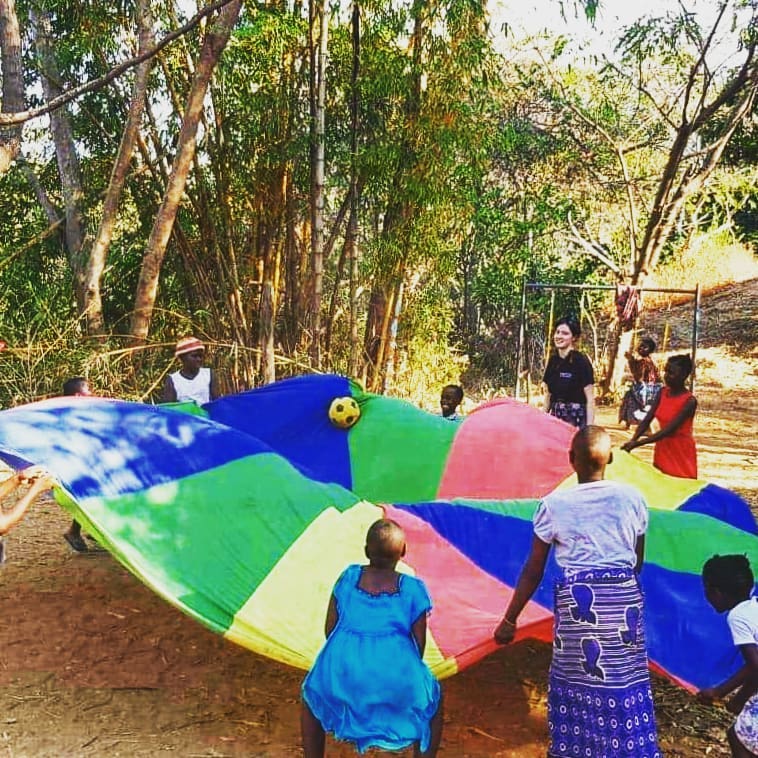 Volunteering opportunities...
Volunteers need to be enthusiastic, enjoy working with children, appreciate that much learning can be achieved through fun activities, supervise the children regarding health and safety, and bring and share their own skills in a way they feel confident.
It would be welcomed if volunteers could bring useful resources for their chosen skills, sports equipment, paints, paper, craft items, art and games and lots of ideas to entertain for two hour sessions.
Here are some ideas of how volunteers could get involved:
Drama groups can work either through the youth club or through different local groups like Vizara drama group, a travelling educational group that tackle pressing issues of Malawi. Previous viewings have received a warm welcome when shown at Butterfly on the a small stage by youth club!
English Teachers are always welcome as there are no shortages of kids who want to improve their language and reading skills.
Homework clubs are a great way to utilise the space after dark and many of the topics covered in school here are linked the English curriculum so there is great potential for volunteers to hold extra homework clubs, especially close to exam time. The media room can also be used for this.
Getting a pen pal is a great way to stay in touch with Nkhata Bay once you have left here, and will provide a great insight to both people involved as to the daily challenges each other faces.
Escorts for trips are always welcome as we would love to be able to show more of the groups that come through Butterfly some of the beautiful and amazing things that are around in Malawi. Previous trips have been to the Malawisaurus Museum but we would love to take a group to Vwaza National Park.
Run environmental clubs; plant trees, litter pick, and tech environmental lessons.
Making resources, as with the nursery school, is always a great way to improve the lessons and activities here and leave behind your ideas. 
Artists can add to the colourful walls at the youth club and also take different workshops with the kids, leaving new skills and techniques.
Sharing any skill is great for the kids as they love to learn new things, in the past they have learnt to screen print, first aid, mosaics, hula hoop, magic and so much more.
Organise sports events or swimming lessons as many of the children around cannot swim.
Take coaching sessions for the football or netball team or organise games both home and away for the kids to take part in.
By sponsoring Butterfly  Youth Club, you can help us to continue to grow our session plans, maintain the building, equipment and collect more resources which can be used at our youth club and at surrounding youth groups in Nkhata Bay.
You could sponsor a one off event, such as transport costs for our kids to go on a field trip to a national park like Vwasa Marsh, or sponsor a sports day. Donations help us with the materials needed to inspire and provide unique experiences to children that often don't get these opportunities otherwise! 
Please support our projects. Without the generosity and support we have received over the years, we wouldn't be able to do what we do! 
Thank you, from all of the Butterfly team!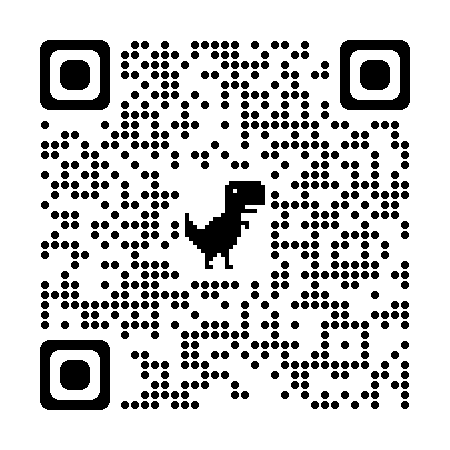 Please see our Wish List for the things we need which would benefit our Youth Club. Thank you!