Nkhata Bay is a bustling port town on the rocky shores of Lake Malawi. The town has a lot to offer, and is full of charm and welcoming locals. You can easily find the food and clothing markets selling fresh fruits, vegetables, fish, colourful chitenges, and second hand items, as well as bigger shops and grocery stores. There is a selection of local restaurants serving cheap and delicious food, many lively bars, tailors, carving, curio and art shops, clinics, pharmacy's, a post office, banks and ATM's. See our Useful Information page for more details on Nkhata Bay town.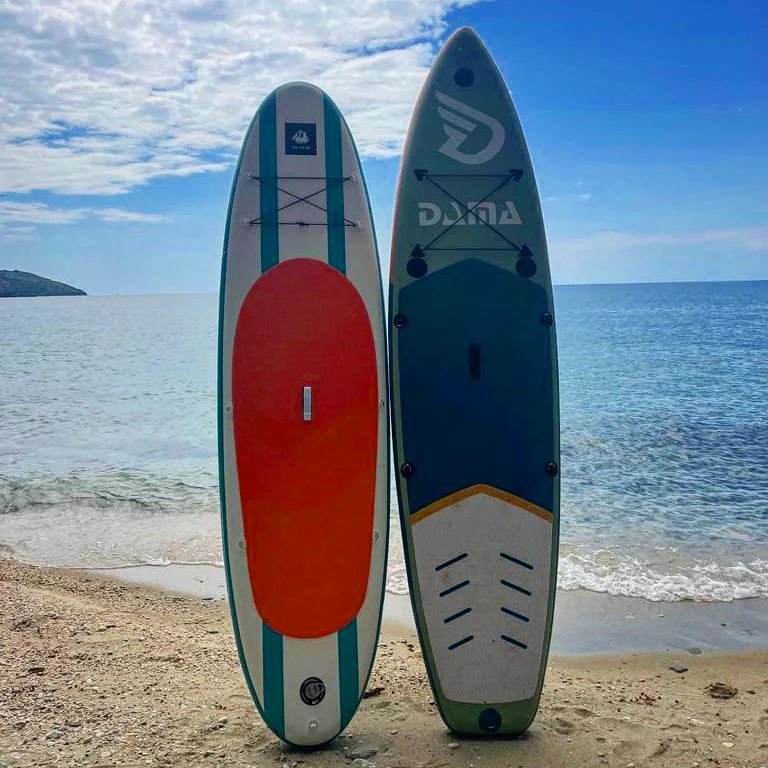 ACTIVITIES AT
BUTTERFLY SPACE
Guests at Butterfly Space can enjoy free paddleboards and snorkel equipment to explore the surrounding area. There is also free access to our community gym, slack line, hammocks and pool table. We host popular music events & open mic night so please look out for our events on the chalkboard at the reception!
Other fun activities include:
Peanut butter making workshop at Kakumbi village with Halima, one of the talented chefs in our Restaurant.
Massages; full body, head, neck, shoulder from our 'women's group' professionally trained massage ladies
Boat trips along Lake Malawi with Monkey Business
Motorbike tours and lessons with Honeyman
Learn to cook traditional meals with Chef Friday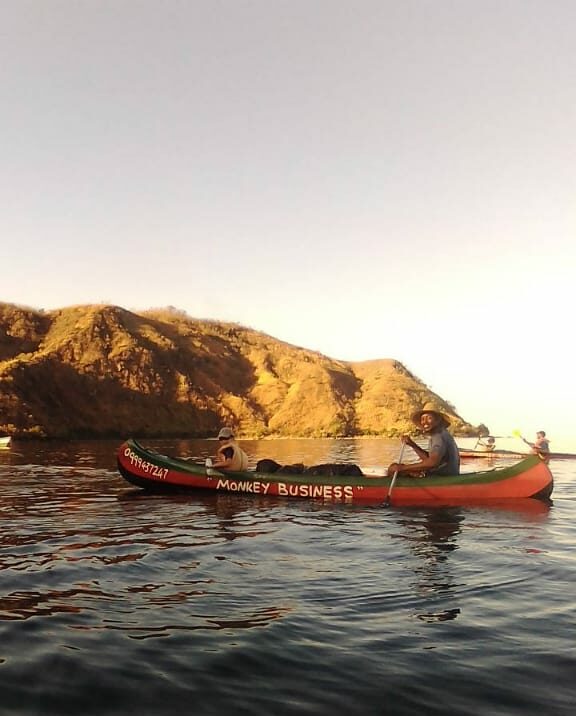 MONKEY BUSINESS EXPEDITIONS
Monkey Business is the leading adventure company in Nkhata Bay. Their professional tour guides can take you on a fun-filled adventure on stunning Lake Malawi. With its magnificent shore line you'll be gliding on the amazing turquoise waters during expeditions ranging from afternoon exploring to week-long expeditions. They offer guided trips in 5-metre-long, two man kayaks. Choose to head north or south – one way or paddle a return trip. All equipment is included, plus  food which will be taken on the kayaks. 
TRIPS TO THE SOUTH-Kayak south to Dambo Hide-away and Kande Beach. 3 days (2 nights). Continue your journey south or return to Nkhata Bay by road. Visit isolated fishing villages and beautiful unspoilt beaches. Buy fish straight from the dug-out canoes and cook them on open wood fires. 
TRIPS TO THE NORTH-See the dramatic landscapes of the North. Bush-camp at Lion's Cave, a remote lakeside village set in the mountains. Meet local children, play games and sing songs around a fire. Explore Usisya's underwater swim-throughs and Ruarwe's stunning waterfall.
From $60 per day, per person
Lake Malawi is home to the magnificent Fish-Eagle. We can organise a trip to see these amazing birds in action. We'll draw them in close with tasty fish so you can get an intimate look and take brilliant photos. The African fish-eagle or the African sea eagle, is a large species of eagle found throughout sub-Saharan Africa wherever large bodies of open water with an abundant food supply occur. Don't miss your chance to see theses huge birds up close and personal.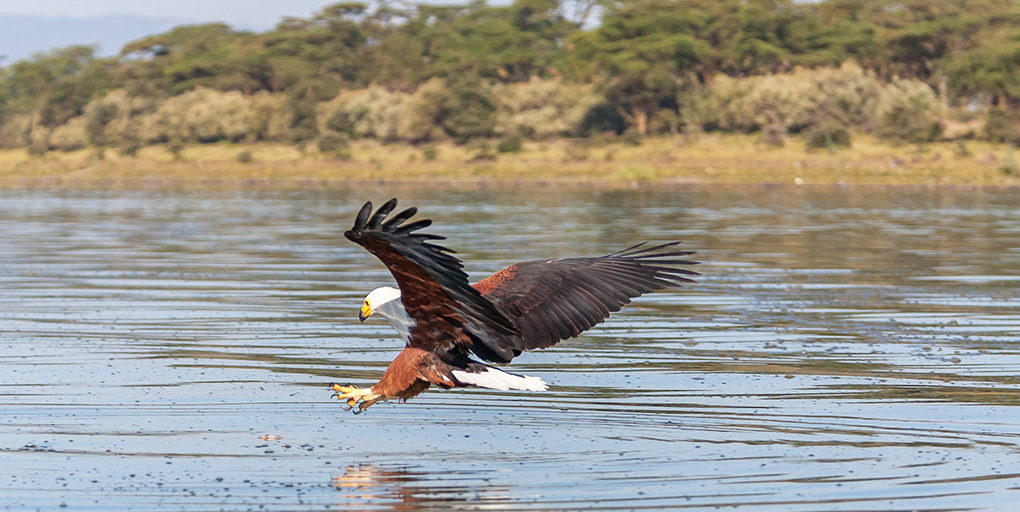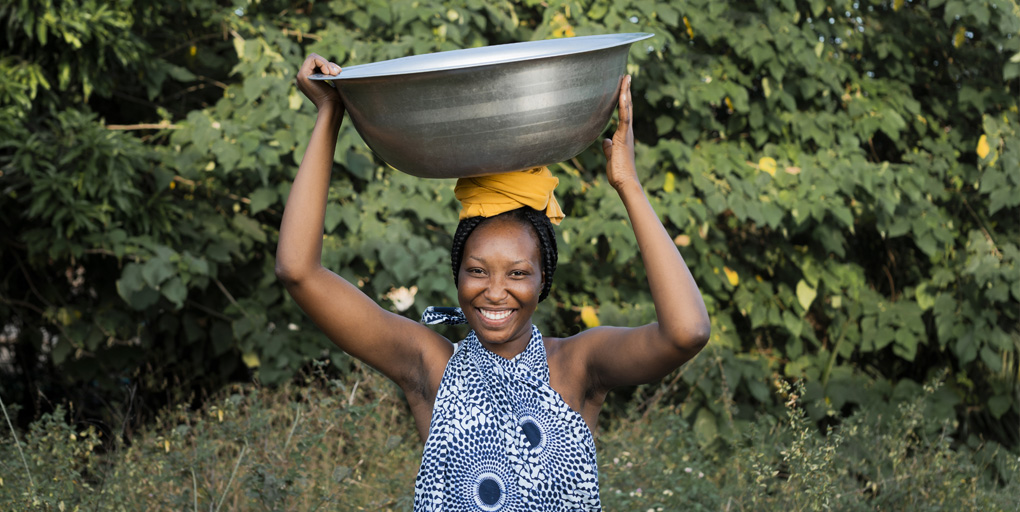 Experience traditional Malawian life – walk through the villages and on the edge of the jungle. See how local people live and cultivate their land. Learn about how they plant cassava, what they depend on and how they construct their homes.  Walk from Njaya Lodge to Lusukwe beach via these villages. When we reach the beach, feel free to have a swim, snorkel and jump off rocks into Lake Malawi. After lunch, head back to Chikale Beach via kayak.
Experience some of the most stunning African sunsets from the comfort of a boat on Lake Malawi. The sun sets behind the mountainous backdrop of Nkhata Bay, where you can enjoy a couple of 'Sun-downer' cocktails from Butterfly Bar, an evening swim in the lake and stare in wonder at the blanket of stars once the sun has gone down.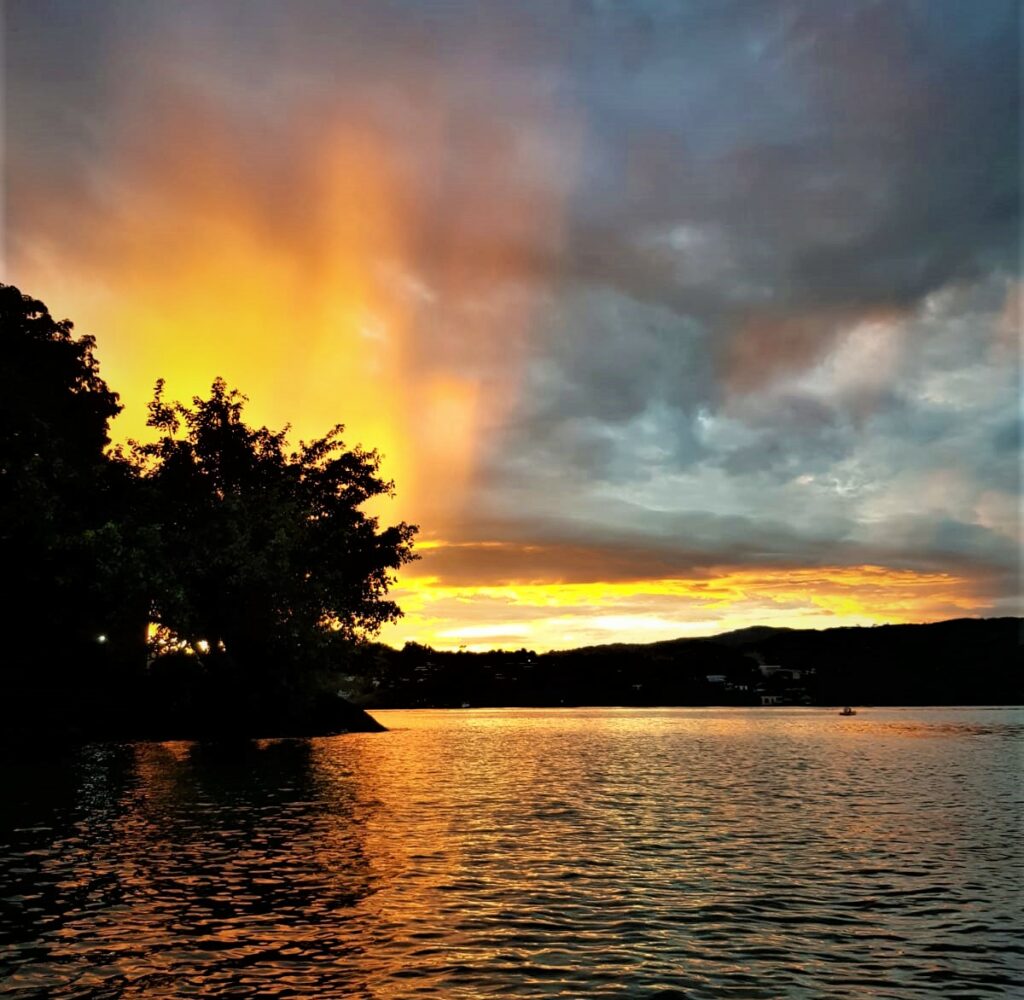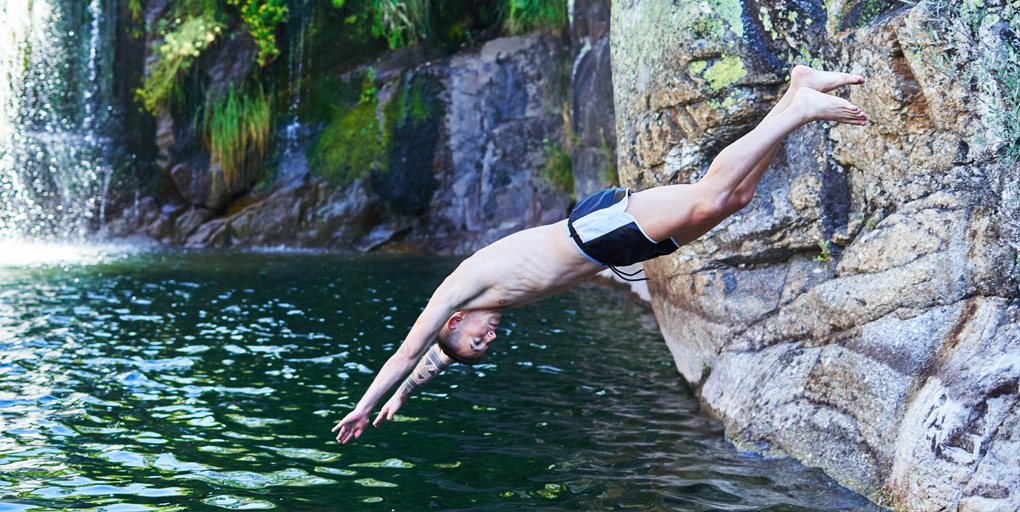 BBQ DAY TRIPS &
ROCK JUMPING
Experience a delicious traditional Malawian style BBQ along with engaging activities such as snorkeling, cliff jumping and volleyball. Our expert tour guides know all the safest spots to jump from – Hold on to your shorts!
From $20 per person
See the stunning coast line and mountains of Nkhata Bay on cruise down the shore. Stop off and enjoy a refreshing drink and play volleyball at Chikale Beach. Spot fish eagles and the many species of fish along the way.
Minimum of 4 people required from $10/person. Refreshments separate.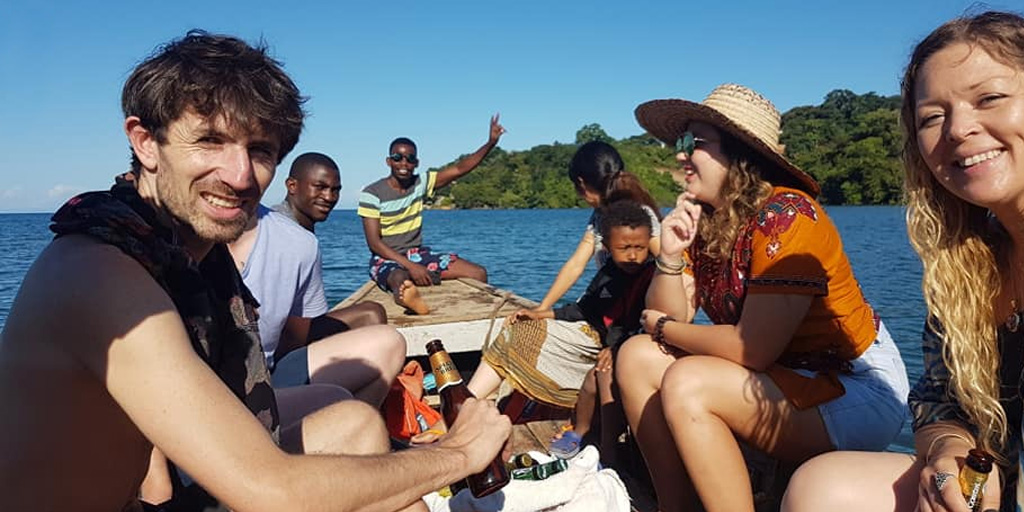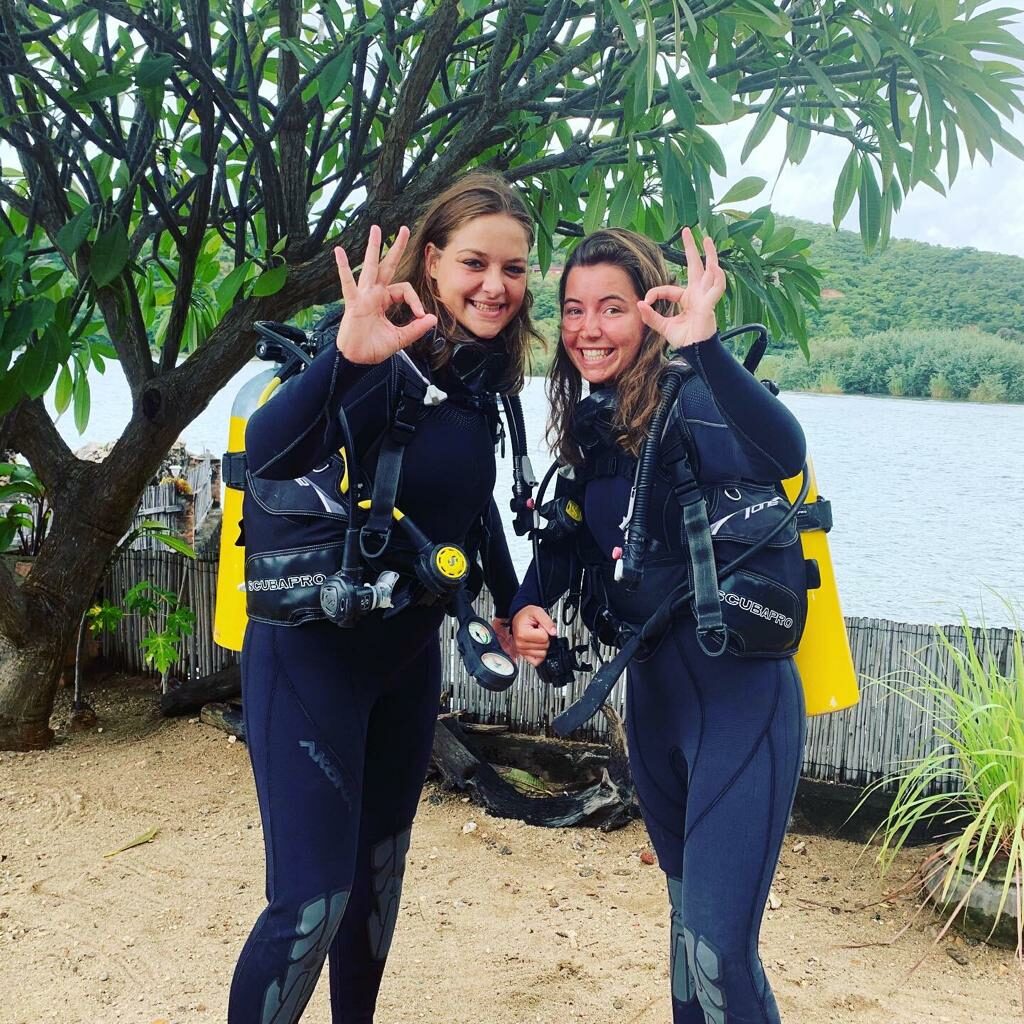 AQUA AFRICA -
SCUBA DIVING
Lake Malawi is teeming with an array of tropical fish and it is home to hundreds of species found nowhere else on earth. If you haven't dived before – check out their options for beginners in the PADI Courses. Their night dives are one of the most unique diving experiences on the planet. You can spot dolphin fish who use the effect of your torch to capture their prey, the ever present cichlids. Lake Malawi is legendary amongst travelers to Africa – famous for its crystal clear warm water and laid-back atmosphere so exploring under its water shouldn't be missed!
Aqua Africa's qualified team of dive experts will ensure you have an amazing dive. Aqua Africa Scuba Diving School is located across the Bay from Butterfly.
There are so many places to explore in Malawi, including Mount Mulanje and the Zomba Plateau in the south, Mushroom Farm in the north (Livingstonia), and both Chizimulu and Likoma, two isolated islands that lie not far off the coast of Mozambique. We are also a few hours on a ferry from both Zulunkhuni River Lodge and Usisya Beach Eco-Lodge which are truly off the beaten track and unique places.
Visitors can also check out the various music festivals that happen around the country, including Zomba City Festival and Lake Of Stars Festival.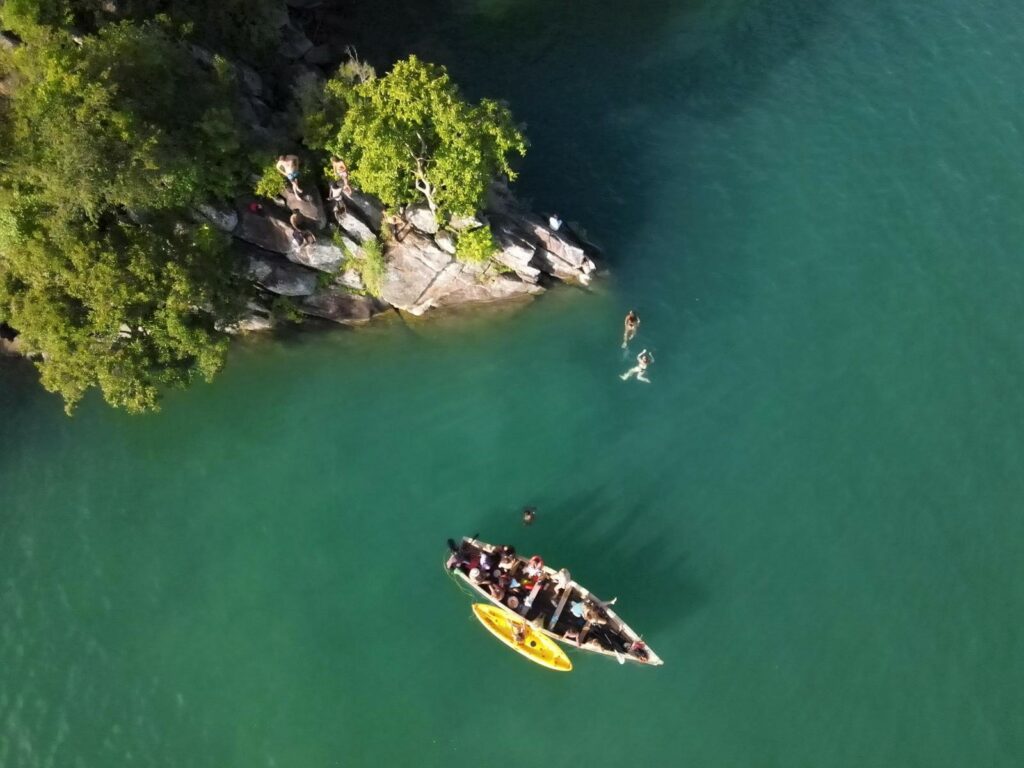 For details on how to get here please see our How To Get Here section.
If you wish to make a Lodge booking please contact us by phone on:
+265 (0) 999265065 or +265 (0) 999156335.