Workshops on video, photo and sound editing, music production and DJing.
Our mission "To provide a free media service and performance space where the community can express and develop skills, talents, creativity and flair."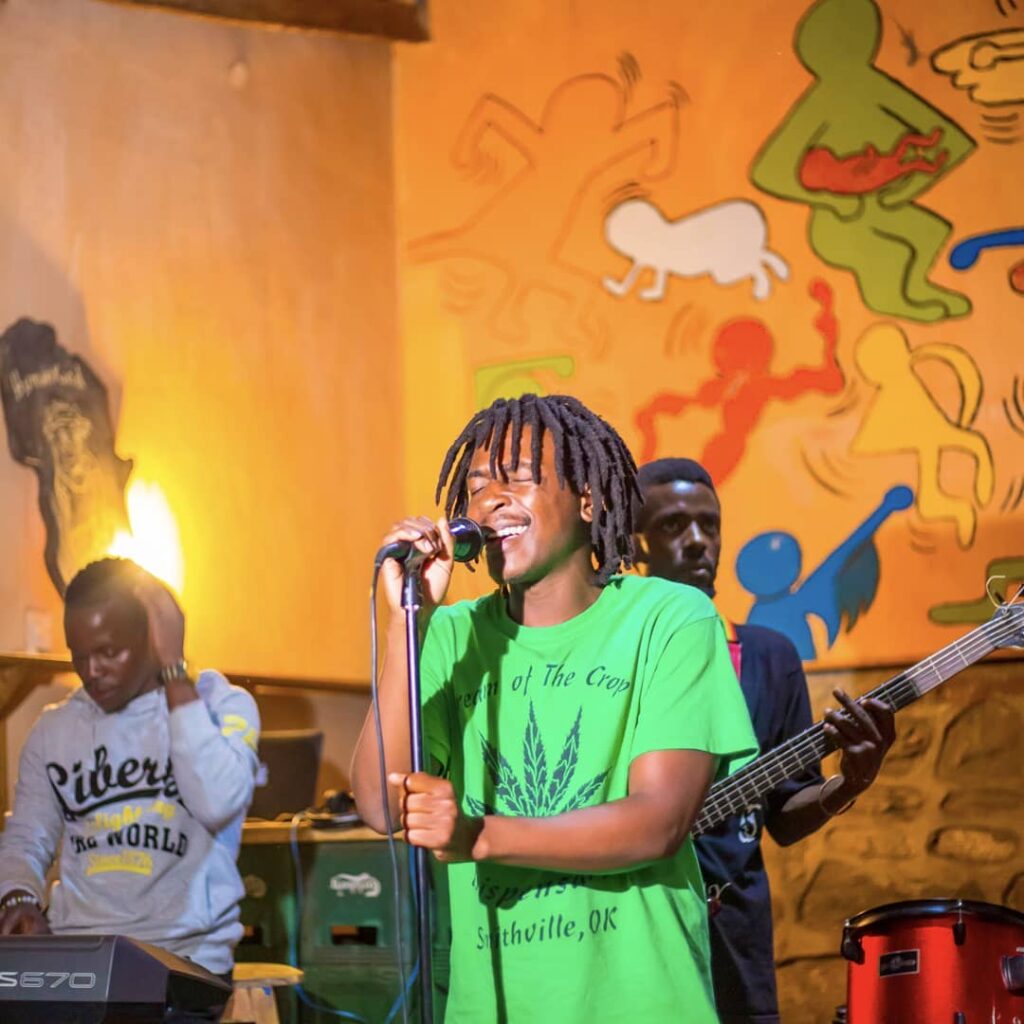 With a recording studio, editing & production software, camera's, voice recorders & more, this is a creative space for anyone wanting to get involved & learn and develop their skills in all types of media.
Since it opened in April 2012, the media centre has become an open and dynamic space for the Nkhata Bay community. It consists of two rooms full of media equipment and information. It comprises of a recording studio with a microphone, mixer, laptop and Ableton controller; and a larger room stocked with a projector, radio, voice recorders for journalism, and computers for editing and producing. Local youngsters regularly meet up here for workshops on music production, DJing or other media-related skills. 
We also provide a space for regular performances and host regular events including open mic nights in the bar area.
A spacious room set up for purpose, in the heart of Butterfly Space Lodge.  The computers are set up as workstations for people to learn basic computer skills and programs along with music, film and photo editing. We have a video camera and voice recorder for those interested in journalism or filmmaking. We offer Microsoft office classes, Photoshop classes, and various courses in photography, film and journalism. We provide the equipment for community members to use and handouts to work from, although hands-on teaching from those with experience is always preferred.
We have a large collection of films and documentaries, both entertaining and educational. We run regular film nights and invite the community to every showing, and they are welcome to download the films/documentaries onto their own devices. Our projector and content are also used during Youth Club and workshops as a way to inspire those watching. The goal is to expose community members to different places, ideas, thoughts and cultures in an exciting way. The potential of technology use is growing in Malawi and we want to help people gain the knowledge and skills to make the most of our equipment.
The recording room has been well used since it opened in 2009 as another branch of the Information Center with all types of musicians coming in and out to record their talents. We have links with Spare Dog Records who produce albums for several artists from Nkhata Bay and promote the artists globally. We have seen talented international Dj's sharing their skills and donating equipment to this space such as Danny savage,  Geoff as white noise boy, niraj as DJ Buddha and Paul Hutchinson as Mr Paul.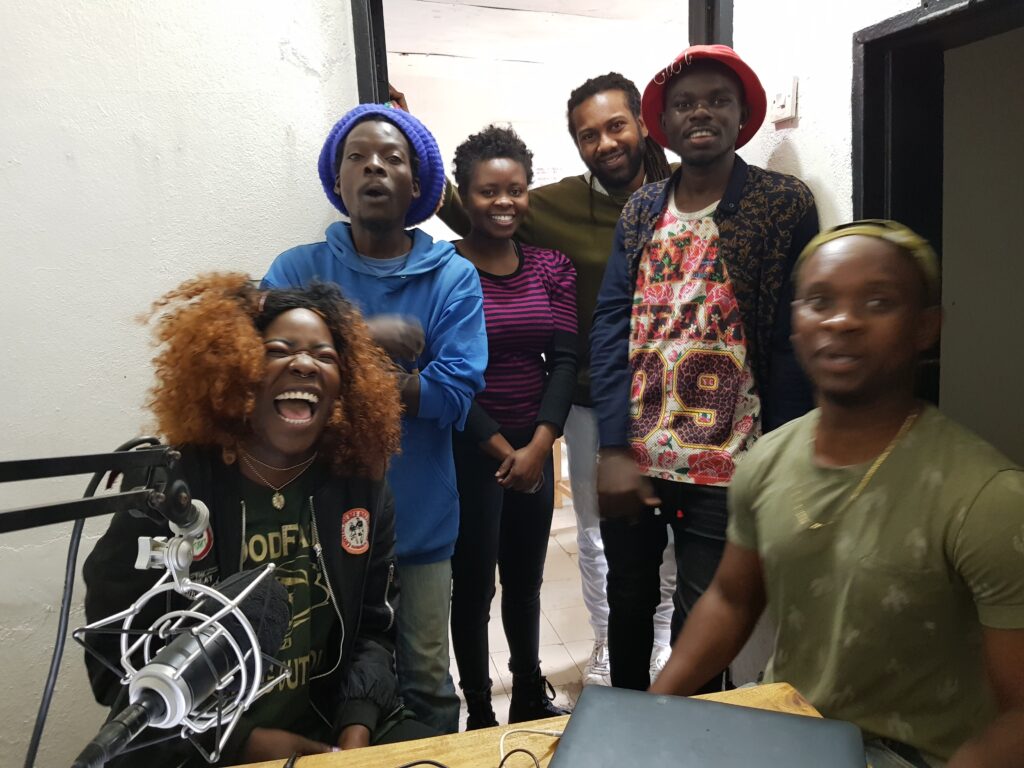 In 2021, a Butterfly co-owner Stefan (otherwise known as DJ Mayonnaise) set up a week-long set of workshops on music production, DJing, songwriting and performance. With the generosity and help of a group of Malawi's best and well known musicians, Kwathu Kollektiv, the workshops were a success and culminated in an exhibition of the tracks that the 12 students had been creating under the guidance of the group. Tiwale, a Lilongwe based CBO focused on supporting women, girls and non-binary people, supported us with equipment and transport costs for the workshops. This work is continued in the recording studio through weekly meetups, to keep building participants' skills from the workshops and introducing new eager learners to these skills.
Some of our past volunteers taught the first ever Malawian's to mix music at Butterfly! It is truly inspiring to hear new sounds emerging from the recording room and it is full most days with musicians coming to record their talents. We have previously run workshops to teach local children to DJ, using up to date software on the computers that are available for public use. The recording studio can be accessed seven days a week, and the media room is open twice per week. We have a space on our website called Nkhata Bay Talent which provides a platform for artists and other local talents in the area to showcase themselves. This ties into the Info Room and our broader Community Development plans. Our goal is to have a fully integrated blog (which we are currently working towards!) called 'Tales of Malawi" . This will be a space for individual blogs on our website linking our projects, people and talents together to create stronger community ties and opportunities both locally and internationally.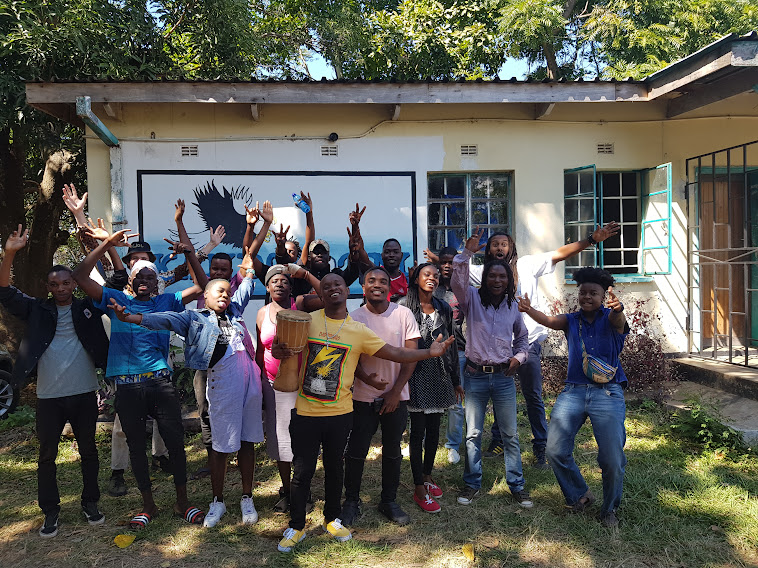 Matthias Stalnake of 'Spare Dog Records' has produced albums for several artists from Nkhata Bay and got them performing at the Lake of Stars and festivals in Europe, including local musician Gasper Nali, who performed at Glastonbury Festival as part of his European tour! Quite a difference from Nkhata Bay! has helped them play at the Lake of Stars festival in Malawi as well as at venues and events around Europe. 
Our resident Dj Stefan is part of Kwathu Kollektiv, a music collective in Malawi who coach youngsters in music recording and production skills. Other members of the collective include expert producers Chmba and Martin Anjelz, reggae-dancehall star Ishan Cyapital, DJ of the Year nominee DJ Shortie, and multi-talented singer-songwriter Tiya Joan
This is an inspiring project and it's a great way to connect with a new culture and community. In Nkhata Bay and much of Malawi, most young people don't have access to media technology, or the opportunity to learn creative skills in media software and photography, leaving the youths of Malawi behind in the digital world. The centre provides a creative and accessible space, free from stigma, for the talents of Malawi to practice, learn and express themselves in a safe and inclusive environment.  We encourage all genders, ages and people with special educational needs to use the center. 
 "Community development is a process where people come together to take action on what's important to them. At its heart, community development is rooted in the belief that all people should have access to health, wellbeing, wealth, justice and opportunity."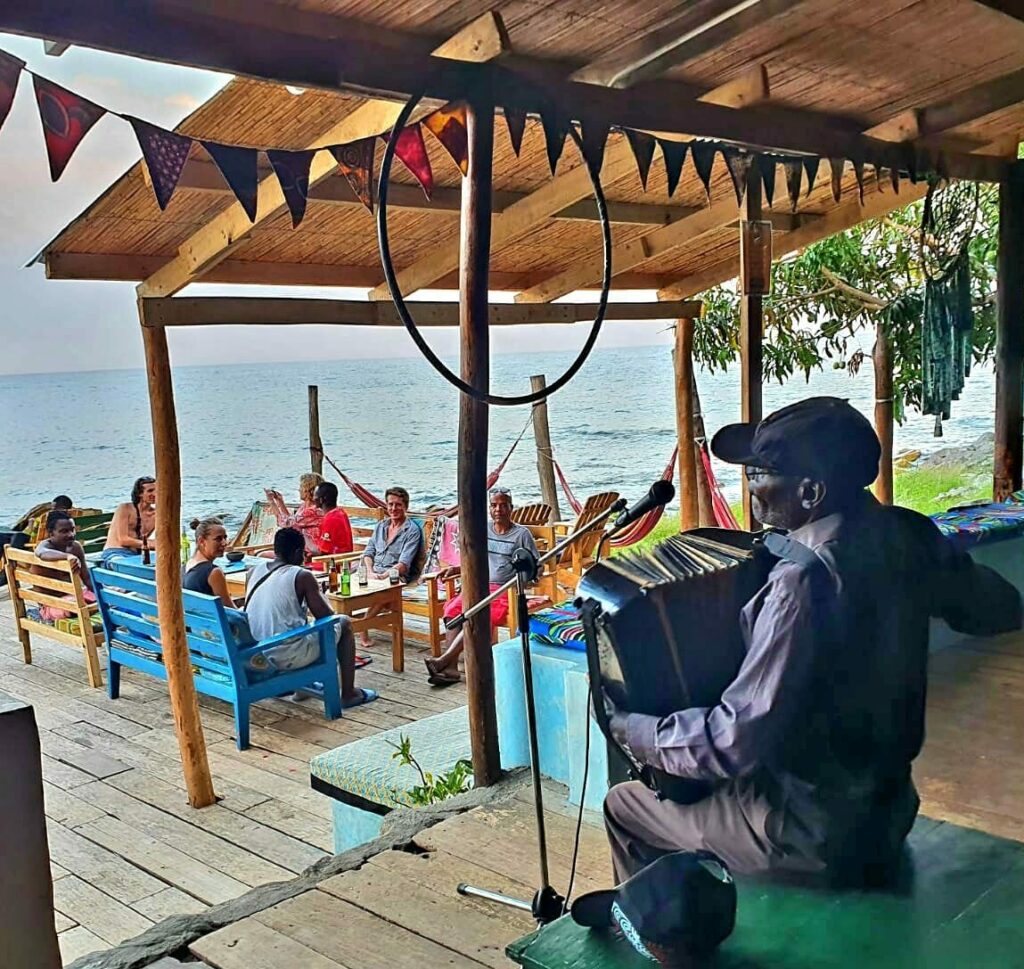 How you can get involved...
This is a diverse project in which volunteers can introduce and share their own skills and talents. We welcome new ideas too so please get in touch if you have something new to offer! People with technology skills are always welcomed, along with skills in marketing, production, song writing etc. Here are some of the ways to get involved in this project:
Host photography, videography or animation workshops, providing Photoshop lessons,  courses in photography/ film making etc.
Show the community how to use a media equipment for example, camera's, voice recorders…A previous volunteer Mike, from A Million Smiles project worked with kids and is encouraging them to use his project as a platform for their photography.
DJ's or music producers can run workshops and teach their skills.
Volunteers can use the projector to show and promote weekly educational films and inspiring TED talks to the community.
Continue to link with media colleges and universities worldwide to attract skilled volunteers here to develop the skills in Nkhata Bay and keep this space dynamic.
Service, maintain, improve and fix equipment in the centre.
Host an open mic nights and events, find new local talents and introduce them to the center.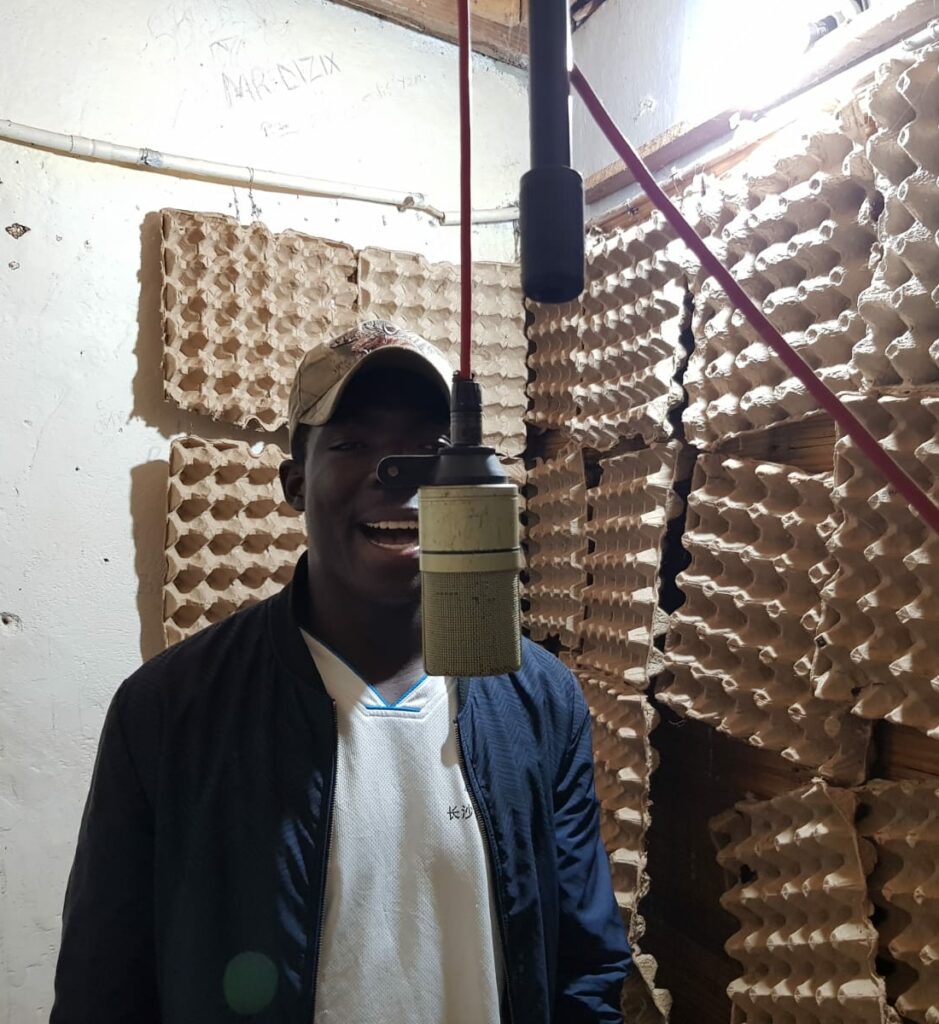 We are always in need of funding or donations for better equipment to develop the media center, from recording equipment to software upgrades (please see our wish list for the equipment we need). A monthly donation of £50 would mean we could afford a staff member to open the media room 6 days a week so we can use it as a drop in service like its neighboring Information Center. Cash donations from just £25 can be given to run music events, covering transport costs and meals for musicians who live more rurally. 
One off donations may also be spent on upgrading the Centre's hardware and software, and contribute towards general maintenance of equipment.
If you have any of these skills, or other skills that we can incorporate into the projects, please get in touch! 
Volunteering is free of charge, we just ask that volunteers cover their own expenses, and we encourage volunteers to do a fundraiser to help to contribute to the project they work with. 
If you would like to donate to this project, please see our Wish List for the things we need which would benefit our community! Thank you for your support!