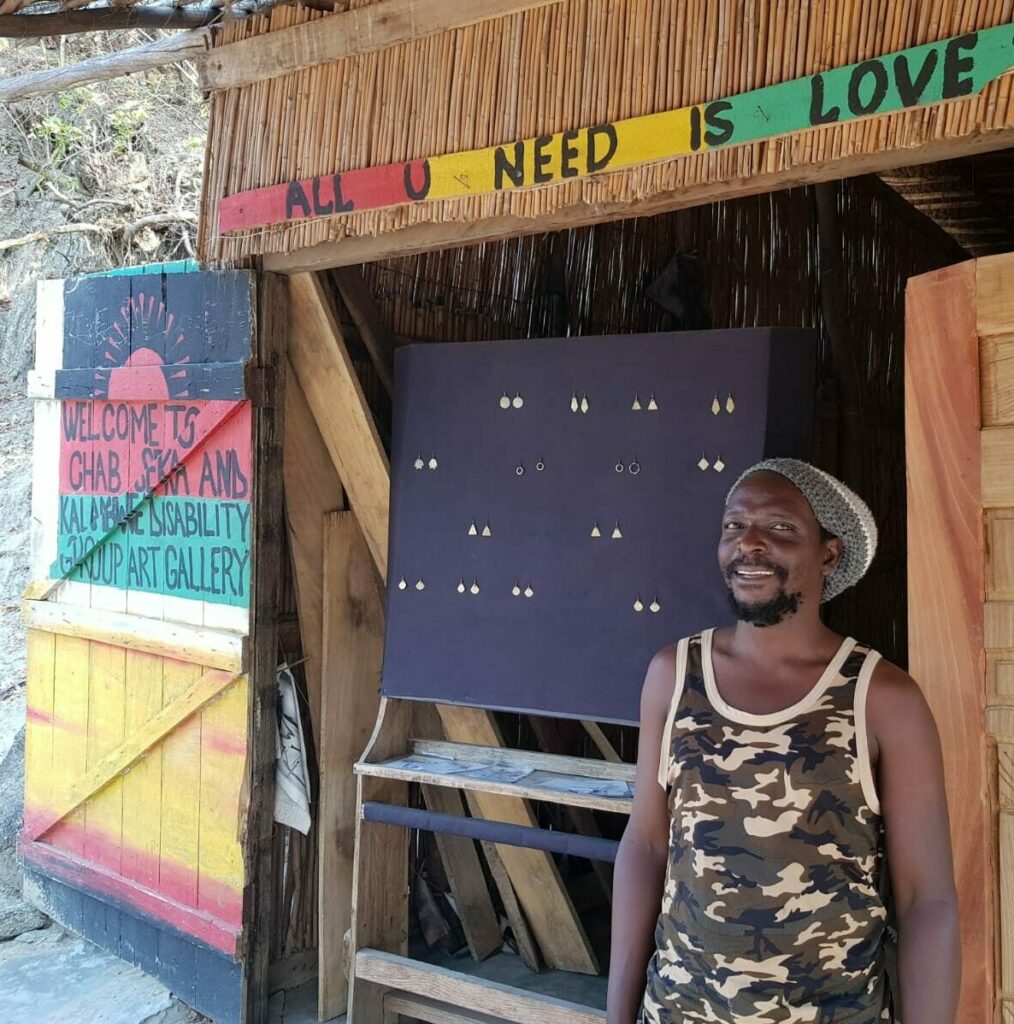 Chabwella is a local jeweler and carpenter, who uses his shop and workspace to support his community, running vocational workshops for people living with disabilities and albinism. Here, he teaches tailoring, joinery, carpentry and jewelry making. He also runs a small garden with them, growing tomatoes, and other vegetables! We encourage tourists that have been to visit Nkhata Bay to leave their sunscreen and sun hats at this shop to support his project, and to take a look at the beautiful things available to buy here.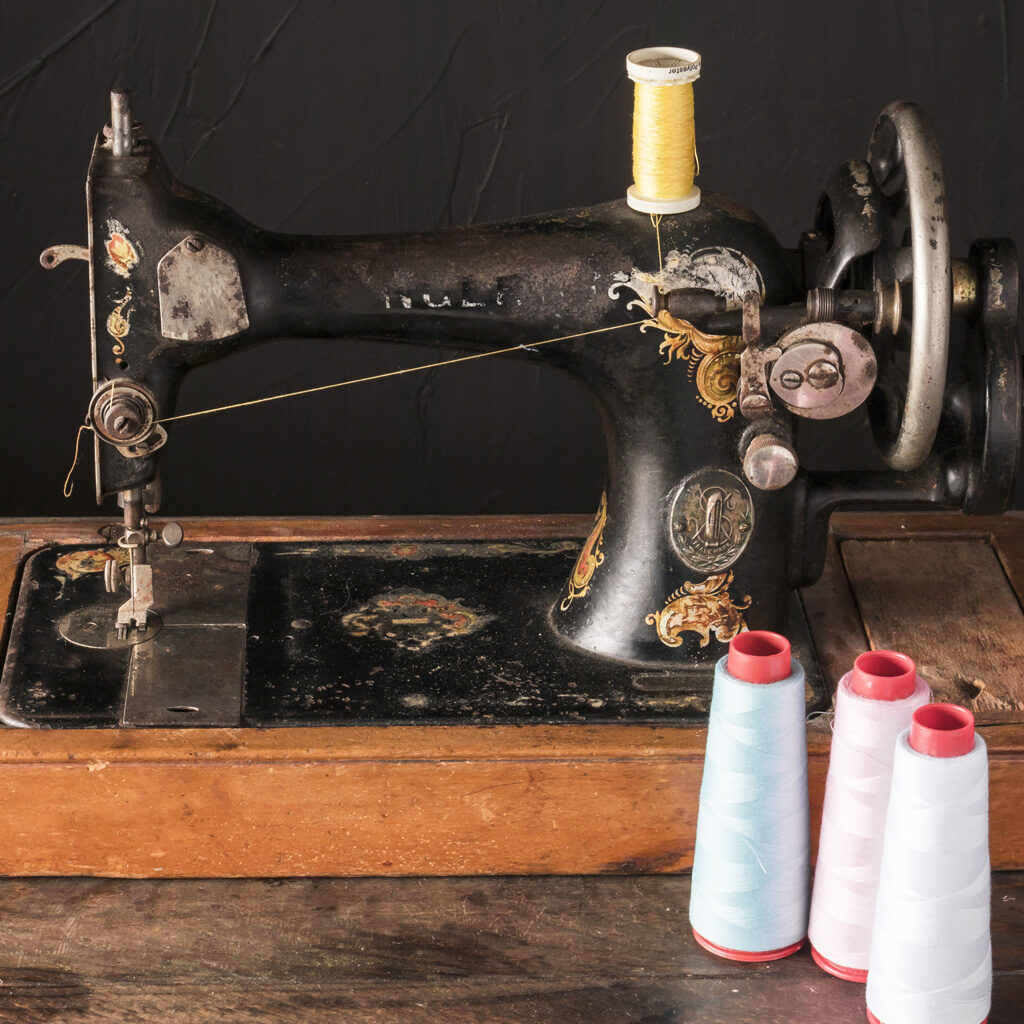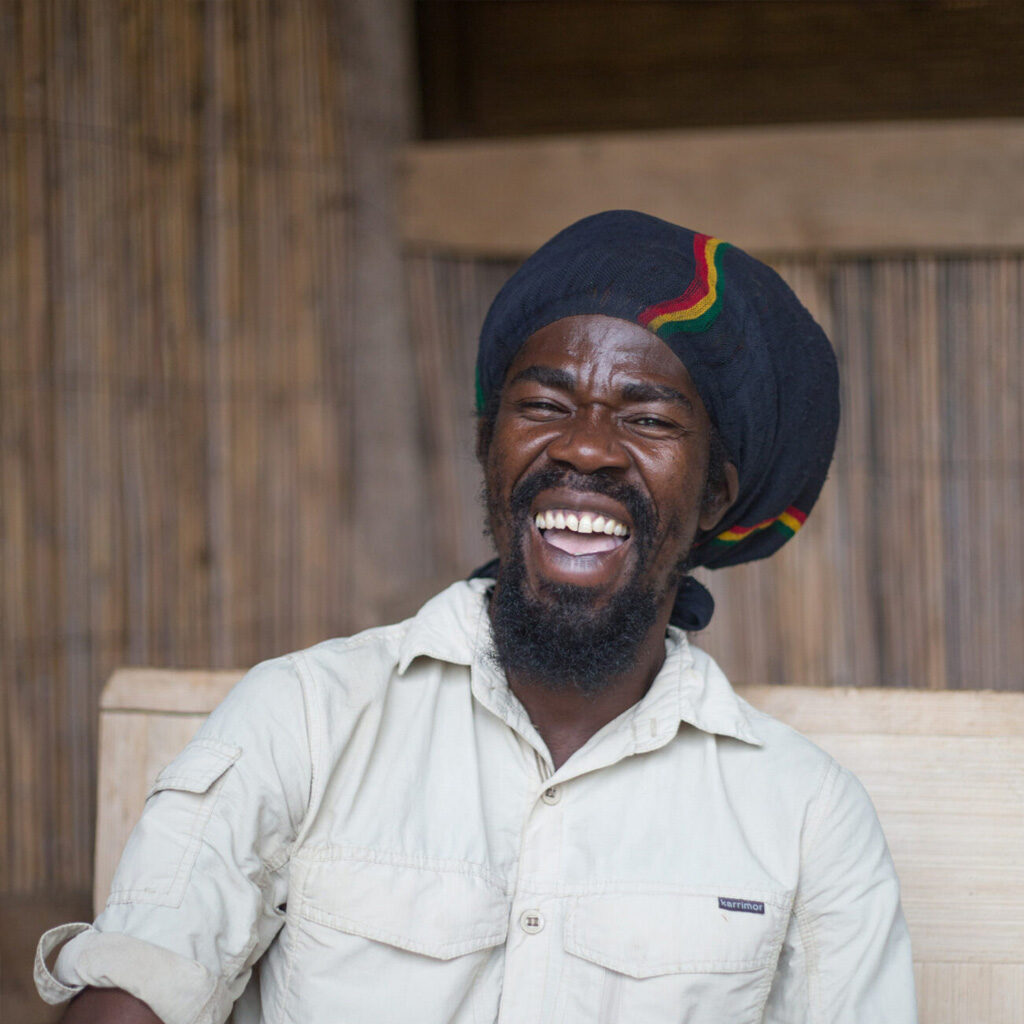 Kelvin's One Love Cafe is the first cafe on the hill and is popular for its simple yet delicious meals and all the wisdom he has to impart on the Rastafarian way of life, so its definitely worth a trip!
He also sells carvings and handicrafts, including the Djembe drums, which are sought after by most visiting Nkhata Bay. Kelvin also offers drumming lessons and workshops, carving lessons and even cooking classes if you want to learn to make his delicious chapatti!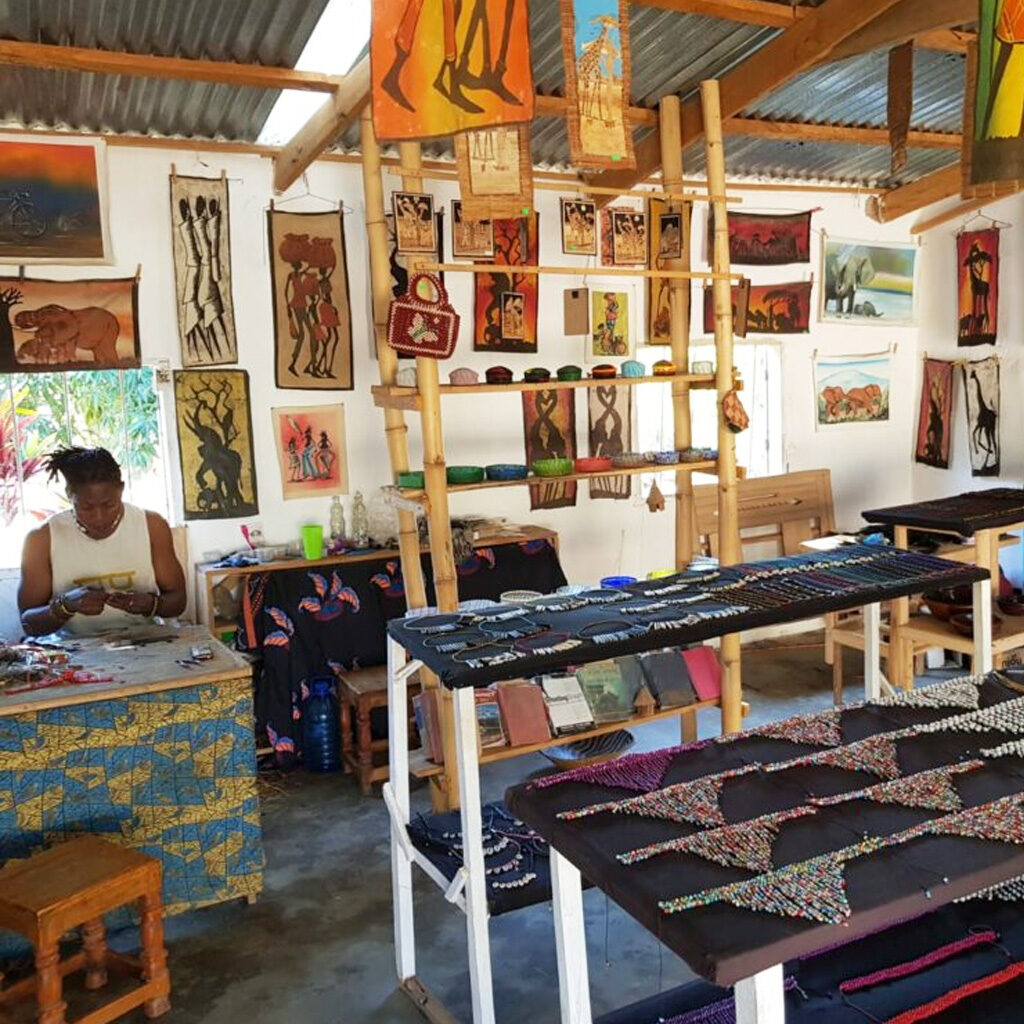 Machine is a highly skilled artist with a specialist in working with wire and beads. After selling his art in a small stall at Butterfly Space, he toured Mozambique, Tanzania and Zambia selling his unique style of jewelry. 
After a brief stint in the Netherlands, he has returned to his beloved Nkhata Bay, and you can find him just by the bridge in town after the police station. Bamboo shop sells other beautiful hand made gifts such as jewels, carvings and paintings, at a reasonable fixed price!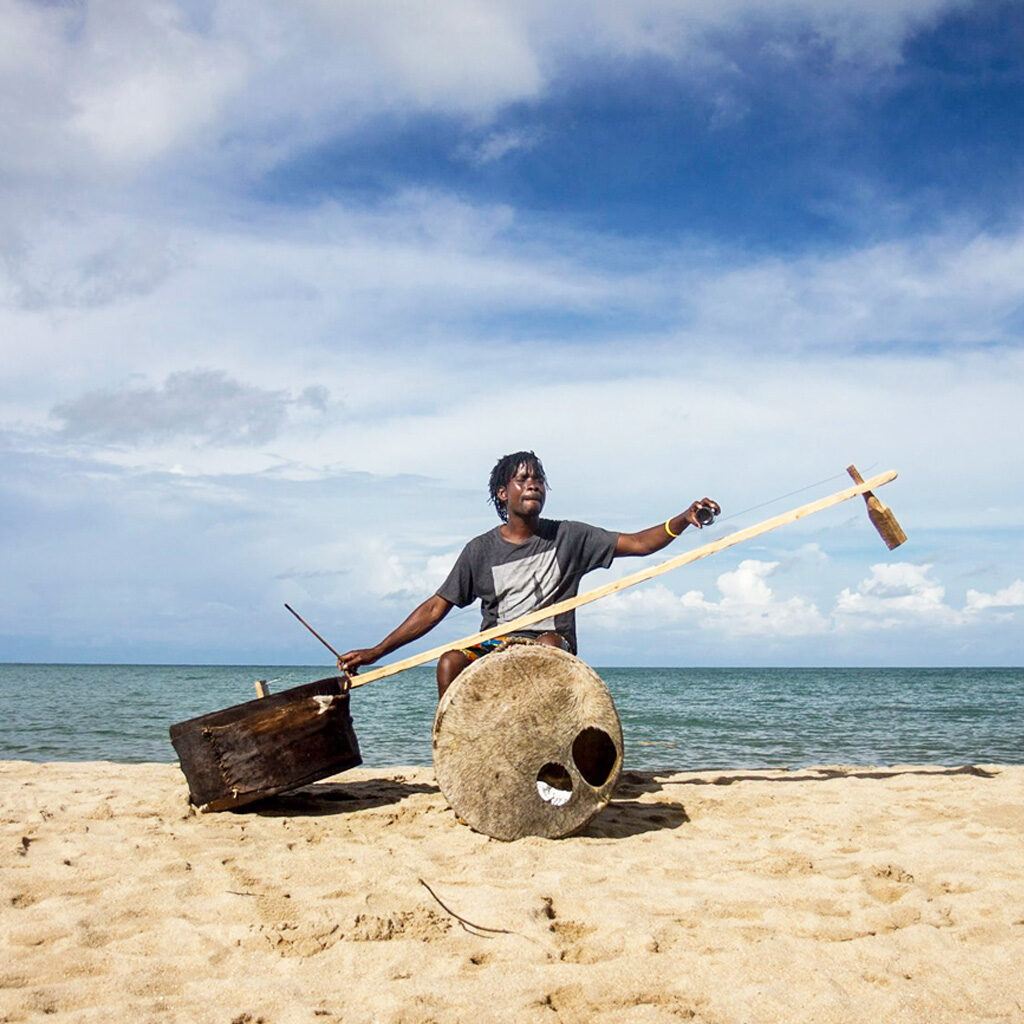 Gasper Nali has been an Internet Phenomena of late. A video of his song 'A Bale Ndikuwuzeni' has received more than 18 million views on Facebook & YouTube.
Gasper has toured Europe in 2018, playing at music including Glastonbury Festival! He still lives a quiet and modest life in the small town of Nkhata Bay on the shores of northern Lake Malawi, and still performs here at Butterfly Space Lodge often!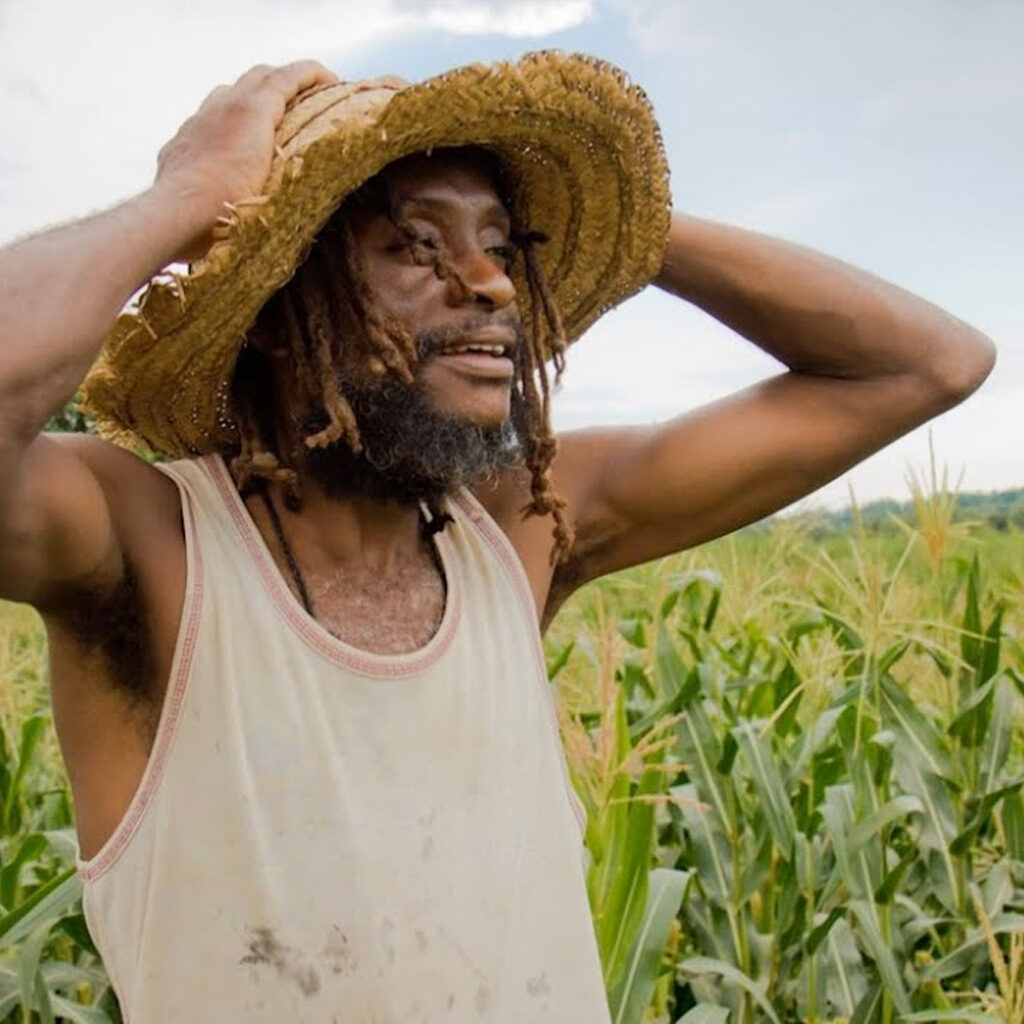 Michael Mountain – or Mountain Mike as he sometimes goes by – is a reggae artist and small-scale farmer. The front porch of his small house in the remote village of Viboko is his favourite place, and from there he can clearly see life from a different point of view, and put his reflections into song. Michael often performs in local lodges, and sells CD's of his albums to tourists at very reasonable prices!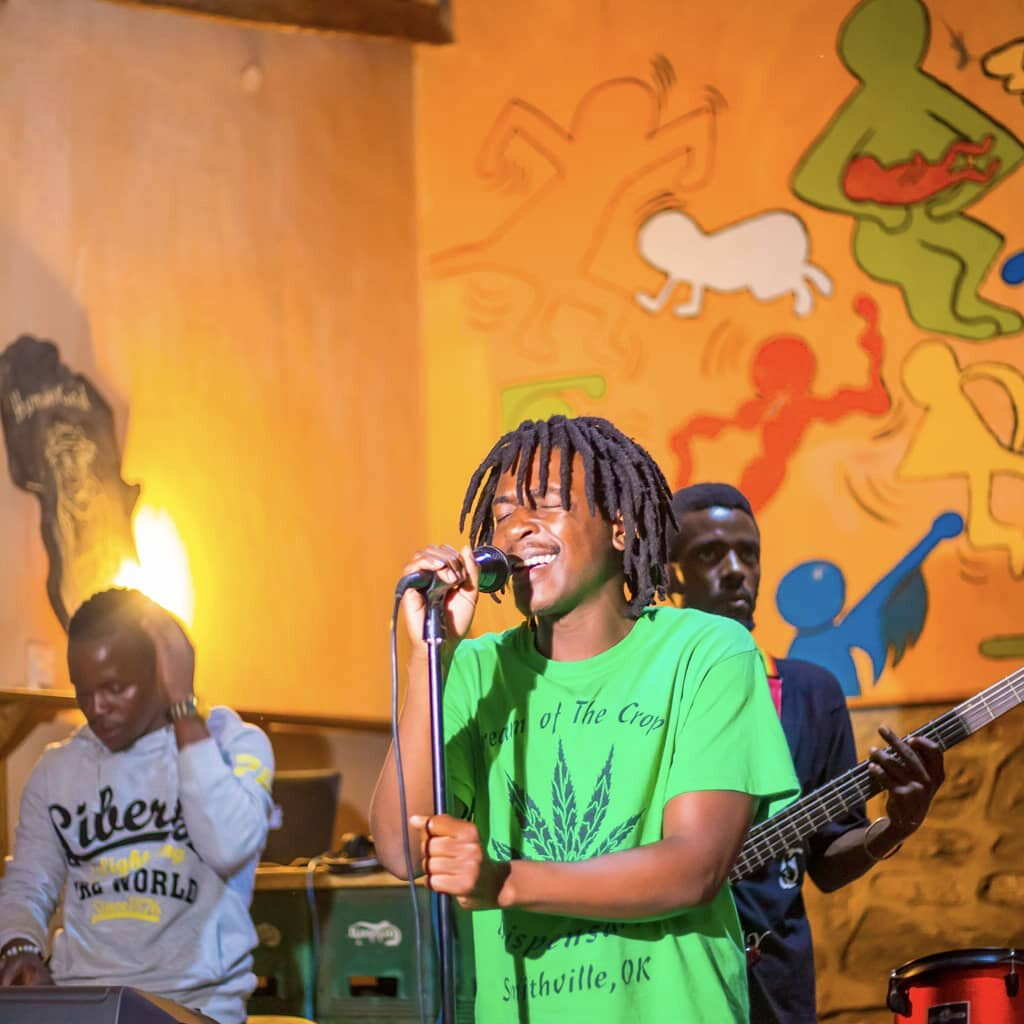 Tonga Heritage's songs are a mix of traditional Tonga songs and original material, often describing life and customs in the village. The music is a blend of Tonga drumming rhythms (that goes with the Malipenga dance) and more modern genres. The song writer and driving force in the band is Chapasi Black, who's a very accomplished percussionist with an unmistakably unique vocal style along with both a sense of the traditional and serious pop-sensibility. The album is often simple and straight forward – catchy with a contagious beat, but at times also layered and complex in rhythms and harmonies.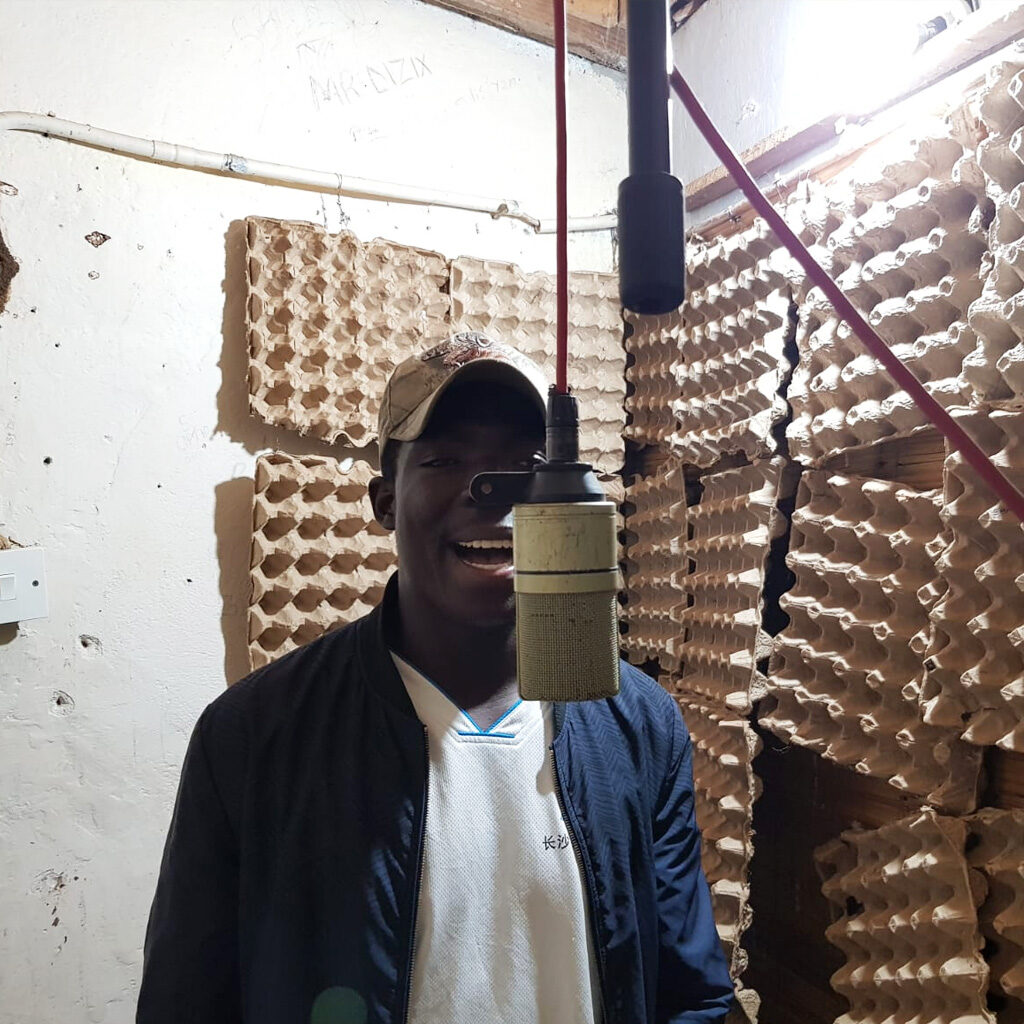 Black C grew up spending day in, day out honing his music production skills in the Butterfly Space recording studio. Currently in his 20s, he has a small home studio of his own which is regularly frequented by local rappers and singers looking to record and has been heavily involved in music workshops hosted by Butterfly in 2021. The artists who led the workshops were impressed with his homegrown, self-taught talent!
We have plans to improve and enhance our community recording studio in the media centre at Butterfly, to inspire more local talent's like Black C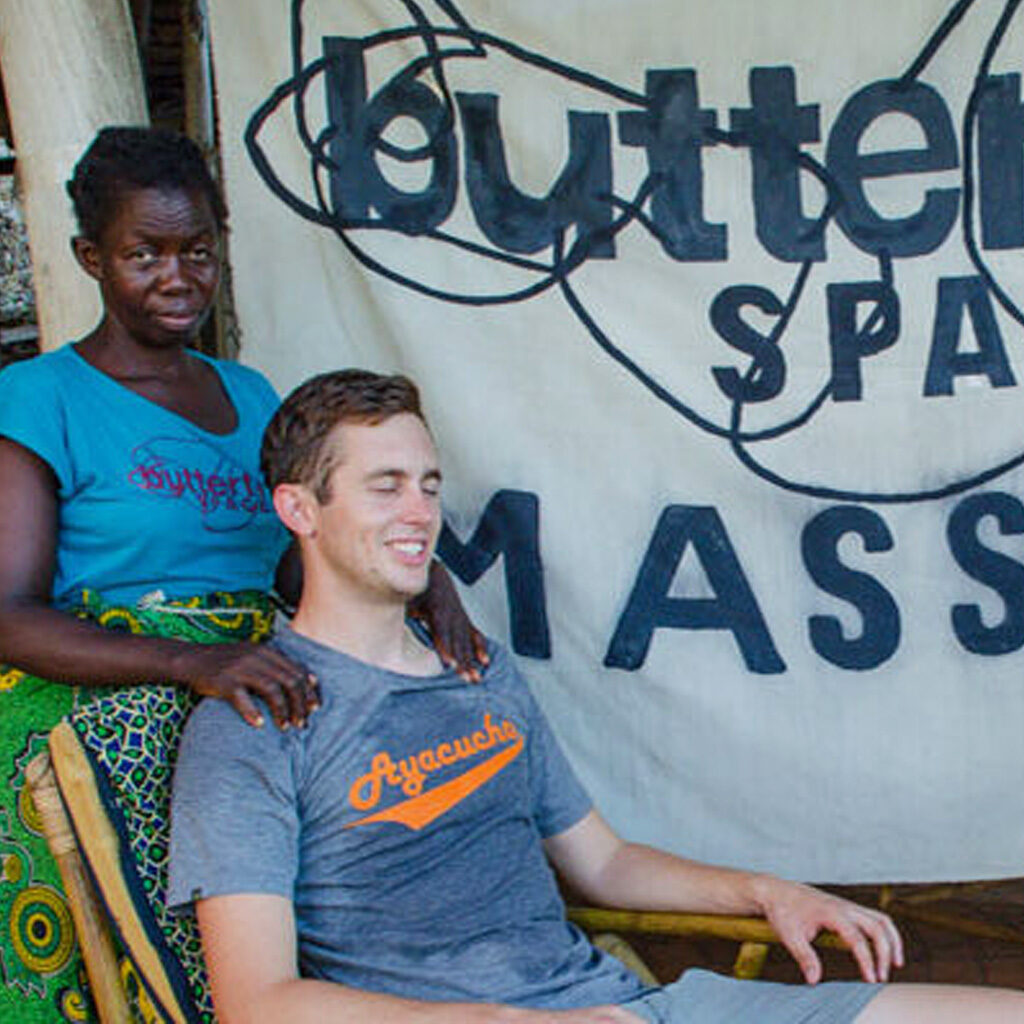 A successful Women's Group project, run by professional masseuses, trained several inspiring local women the art of massage. You can come to butterfly for a massage any Saturday afternoon, or book by calling Butterfly Space Reception on +265  999156335. They charge a small fee and offer neck, back and shoulder, or full body massage.            
Don't miss out!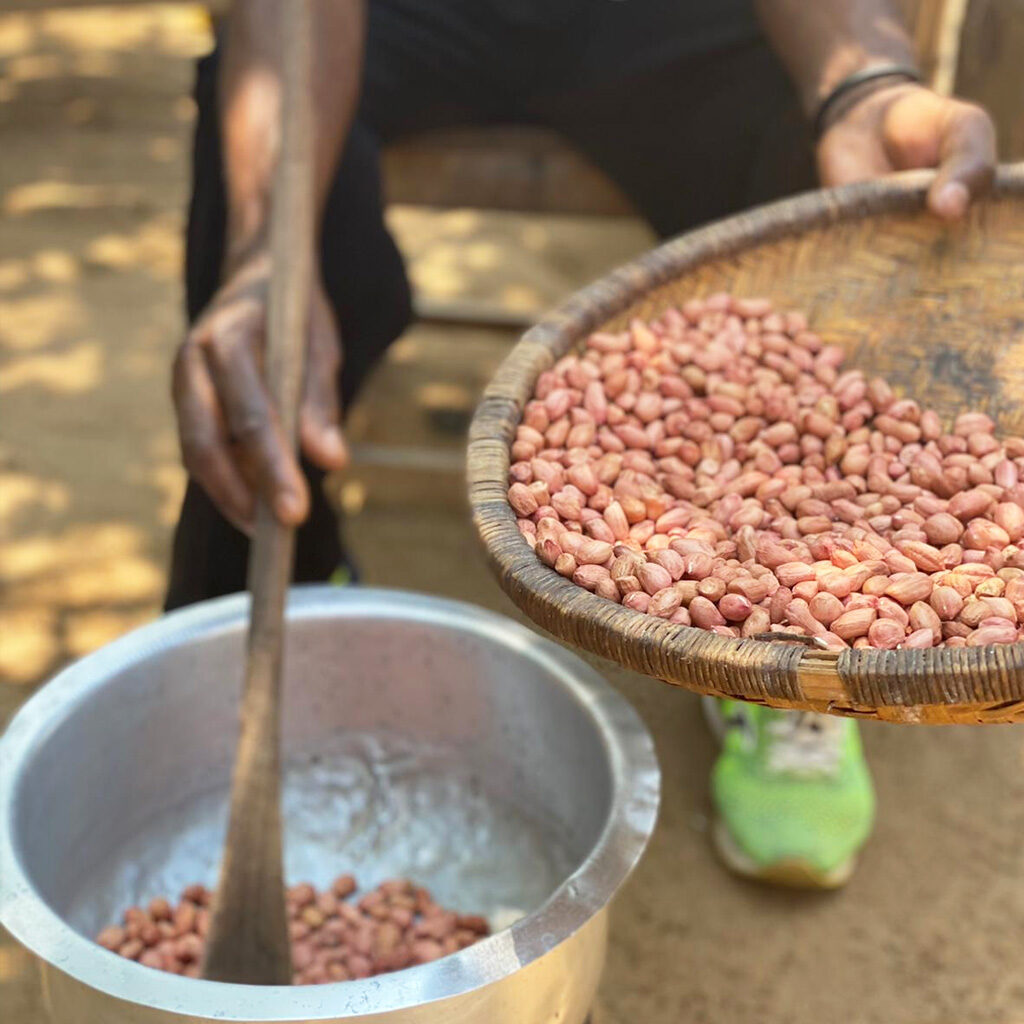 Another successful women's group held at Butterfly Space taught a group of ladies how to make delicious home made peanut butter. Its crunchy, healthy and for sale here at the Lodge. This income helps widowed mother Christina, pay for her children's school fees. If it isn't available, be shore to order some to take with you when you leave!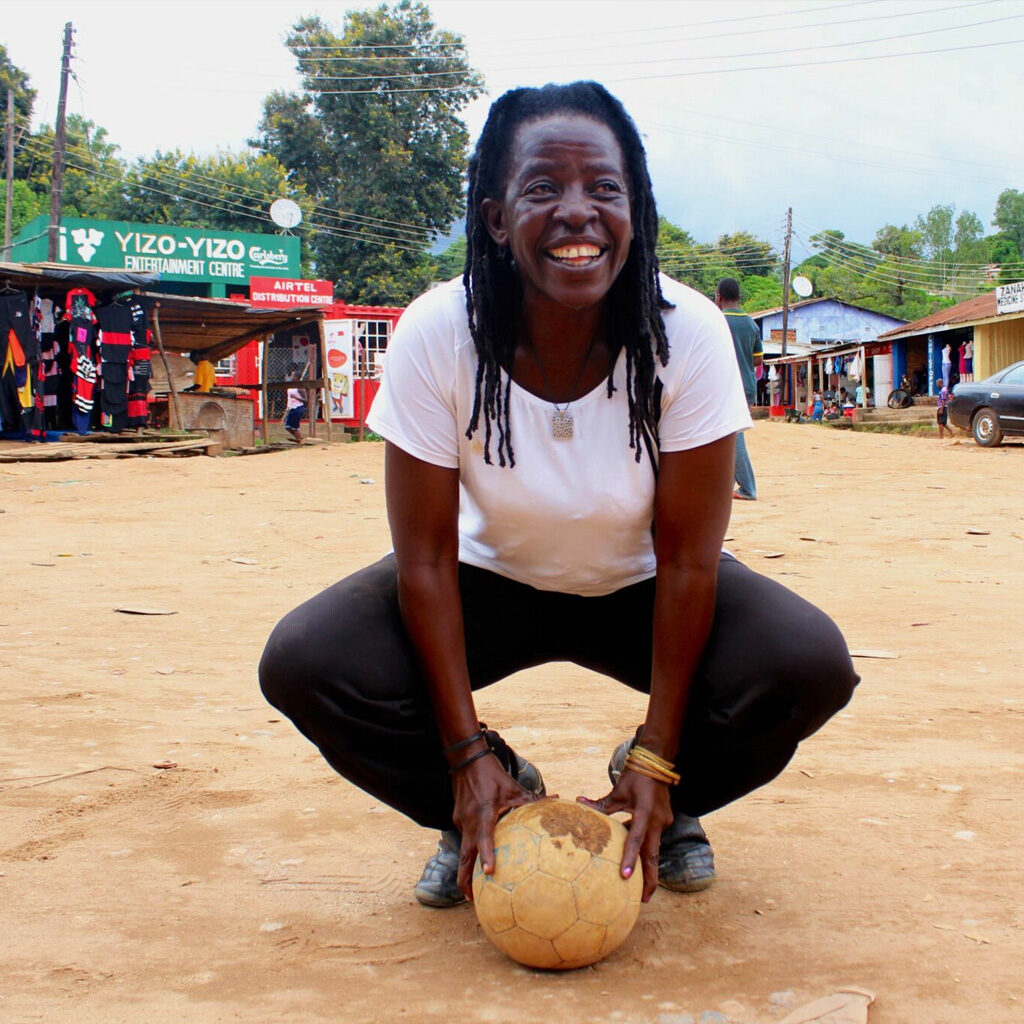 Youth and Sports Coach - Martha Chinyanja

Since 2009 Martha has been working on a completely volunteer basis to teach young people how to play football and netball, while doing some counselling with the teenagers and keeping them out of trouble and having lots of fun.
Martha is also the front woman of Jah Family Band, participates in and leads boxing lessons and tournaments, runs youth workshops, community work and now leads our on site Youth Club here at Butterfly Space!! She is always a positive and active member of our community, and an inspiration to women and girls of all ages!
See what an inspired traveler wrote about Martha below…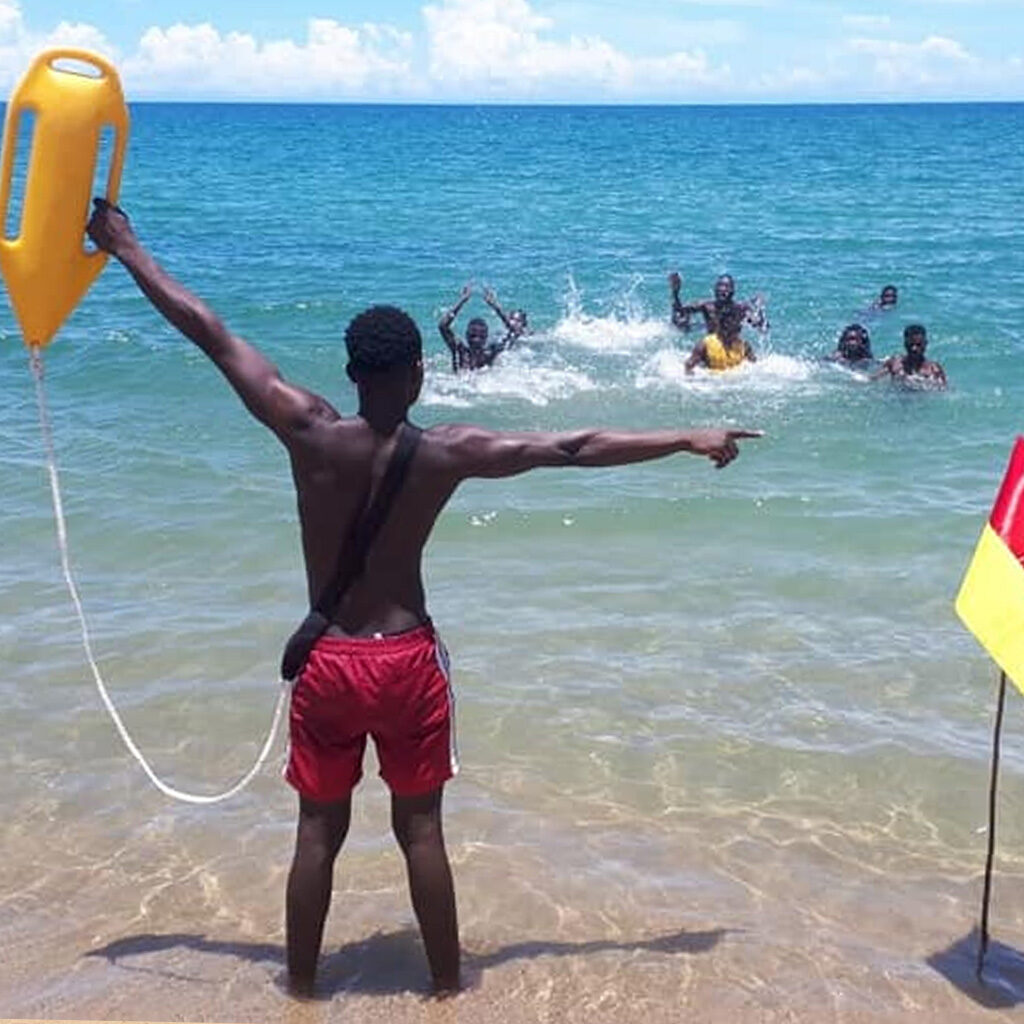 Nkhata Bay Life Gaurd Team
The program started in December 2015 with a mission is to provide safe and secure beaches to enjoy, and as far as we know, they are the only life guard team in Malawi!
Lake Malawi has an extensive coast line and is estimated, by World Life Expectancy Organization and WHO, that the number of deaths due to drowning is 2000-3000/yr in Malawi alone. The group have received funding and support from the surrounding community as well as from the District Commissioner of Nkhata Bay to operate. If you have any life guard or first aid experience, we would love to share your ideas and knowledge to the team and encourage this fantastic project to continue!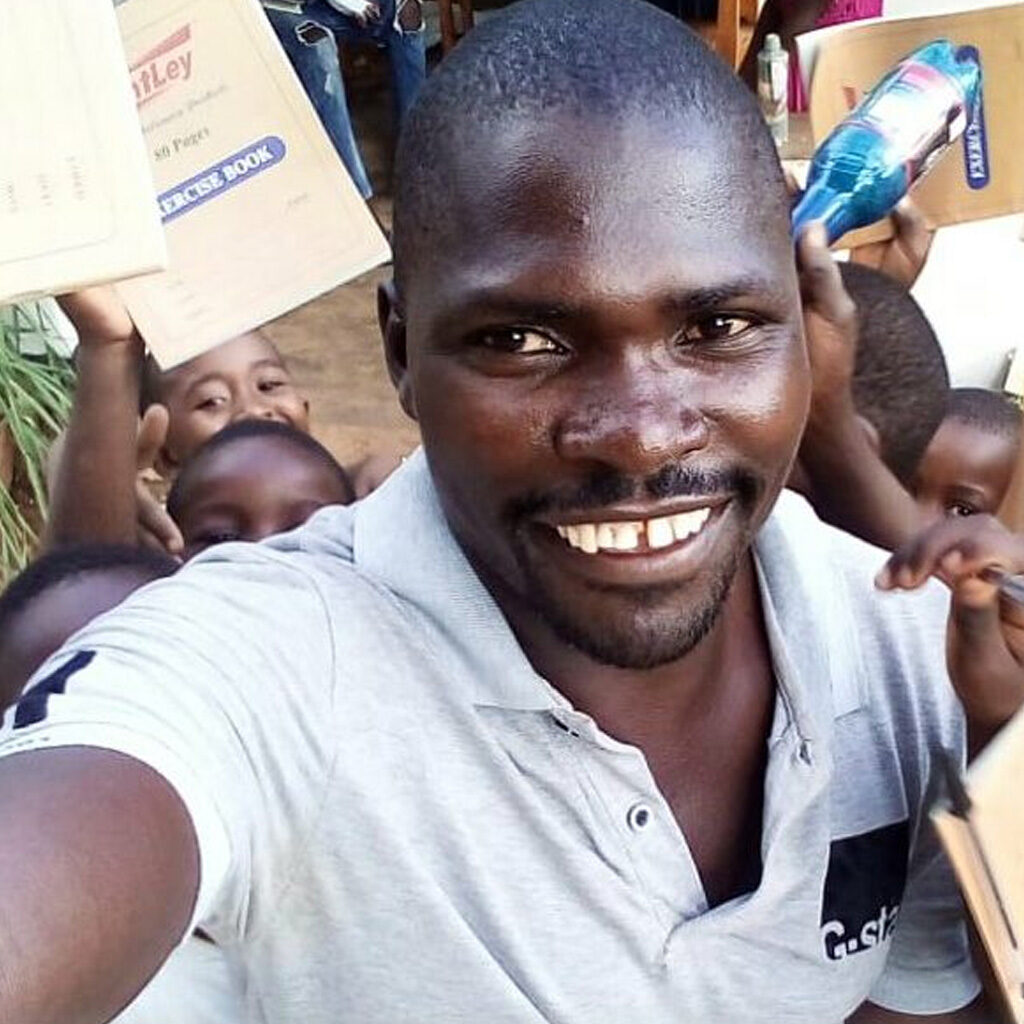 Alex is a multitalented member of our community! He makes hammocks and jewelry; teaches handcrafts and tailoring to widows; works with people with hearing impairments; runs a team of lifeguards; connects sponsors with children lacking the means to continue their education and works with Greenspark to plant mooring trees in the area! Amongst all of this, he is also an awesome teacher of Chitonga, Chichewa or Chiyao!