Providing a crucial foundation for learning focusing on early childhood development.
Our mission "To provide crucial pre-primary education, enabling children to develop their capabilities as successful learners, confident individuals, and increase potential for success in future education"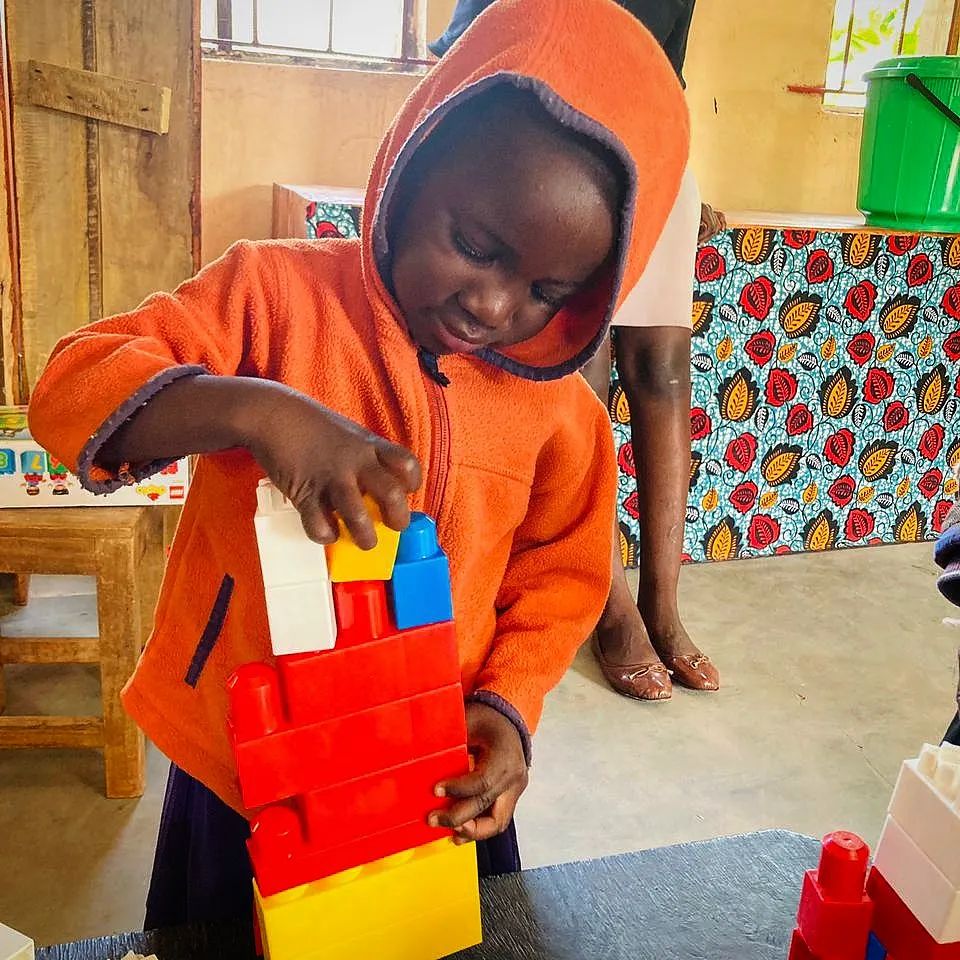 Butterfly Space has established several  nursery schools around Nkhata Bay through various fundraising efforts, and through the hard work from volunteers at Butterfly. We currently support five nursery schools: Jalowe, Chingaluwe, Dindano, Mpamba (at the Disability Centre) and the newly opened Stepping Stones nursery (next to our primary school). Most of the nursery schools are governed and managed by the community, to create a sustainable community based projects which promote self-advocacy and provide the opportunity for income generation. We support the schools by empowering teachers, providing resources, training,  building maintenance an volunteers, who can teach new games, English language practice and interact with the children. Some of the first children who attended our very first nursery school remained with us for their whole educational provision and successfully graduated to secondary schools in 2021!
The schools provide each child with a daily nutritious bowl of porridge thanks to the on-going support from Dan at The Kids' Crusade Foundation. (except Stepping Stones, which runs its own feeding program)
The Nursery schools are located outside of Nkhata Bay town, and are built based on where the community needs them the most. Alongside the crucial early education that the children receive, the schools also allow parents, especially mothers, to continue to  go to work, sell goods at the market and maintain their income. The schools open from 7am and close after lunch. The teachers of the schools are usually elected and governed by the community. Some of the schools' teachers work on a voluntary basis, and others ask the parents or guardians for a small monthly fee to provide a small salary to the teachers. 
Who we work with:
The nursery school program is overseen by the Alice Leaper, the founder of the nursery schools, along with help from Stepping Stones School Management and Butterfly Space volunteers. We receive the invaluable help and commitment from Patrick Kondowe, who is a well respected employed teacher at a government school. Patrick manages and oversees both of our disability centers and the nursery schools on a voluntary basis in his spare time. He regularly visits the nursery schools to monitor the number of children attending,  and manages the funding distribution for the feeding program. While Patrick visits the nursery schools, he also monitors the quality of the education that the children receive. When needed, he provides teacher training, advice motivation and empowers the local teachers at the school.
Dan, from the The Kids' Crusade Foundation has provided funds to run the feeding program for many years now. Thanks to this program, the children get a bowl of fortified porridge daily in every school.
90% of a child's brain development happens before the age of five, so the early years are crucial in providing a foundation for learning. UNICEF's 2019 report A World Ready to Learn. explain in detail why a young child's brain is full of innate potential, and how having a pre-primary education can have a significant impact on a child's future prospects in education and in adult life. It's particularly vital for the most marginalised young children in the poorest countries," said Theirworld's 2017 report Bright and Early.
Sadly, in Malawi and much of Africa, a lack of investment in early childhood education puts millions of children at a disadvantage before they even start school. Our schools help to face these issues and target Goal 2 and 4 of the Sustainable Development Goals, providing quality education and zero hunger.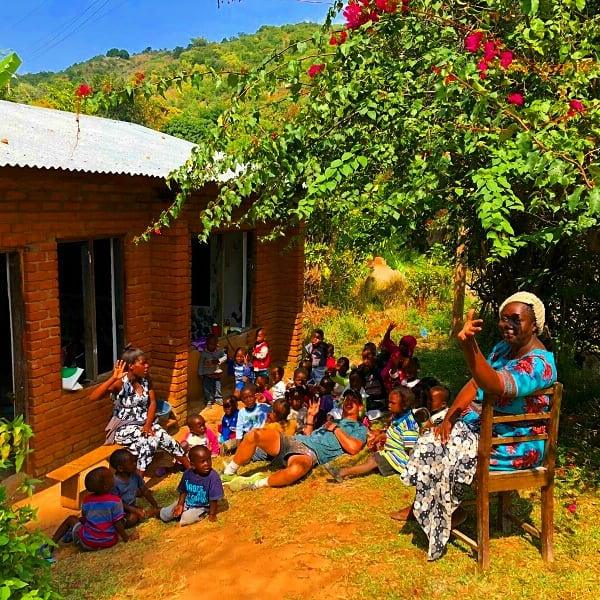 How you can get involved...
The opportunities for volunteers to work in our nurseries are varied and depend on time restraints and commitment. We invite people with full qualifications or just an interest or love of young children and to people who can offer an hour's visit each day to play games, or a years teaching, and anything in between.
Volunteering at the nursery school provides an early finish, meaning that you can get involved in other projects like Butterfly Youth Club  in the afternoons if you wish!
Volunteers roles include:
Teach the full preschool education through play, songs, creative activities, games, crafts.
Make resources to enable the aforesaid activities.
Maintain and repair the current buildings, paint murals or the inside walls or run gardening projects in the school ground. The essentials are to make learning fun and enjoy being in the educational process of early years children.
Run workshops with the children on environment or nutrition! Encourage them to eat fruit, do litter picks etc.
Plant permaculture gardens around the nursery schools to grow nutritional food that can be added to their porridge!
Bring alsong paints, coloured pens and pencils, craft items, coloured paper, books, chalks, educational games and toys.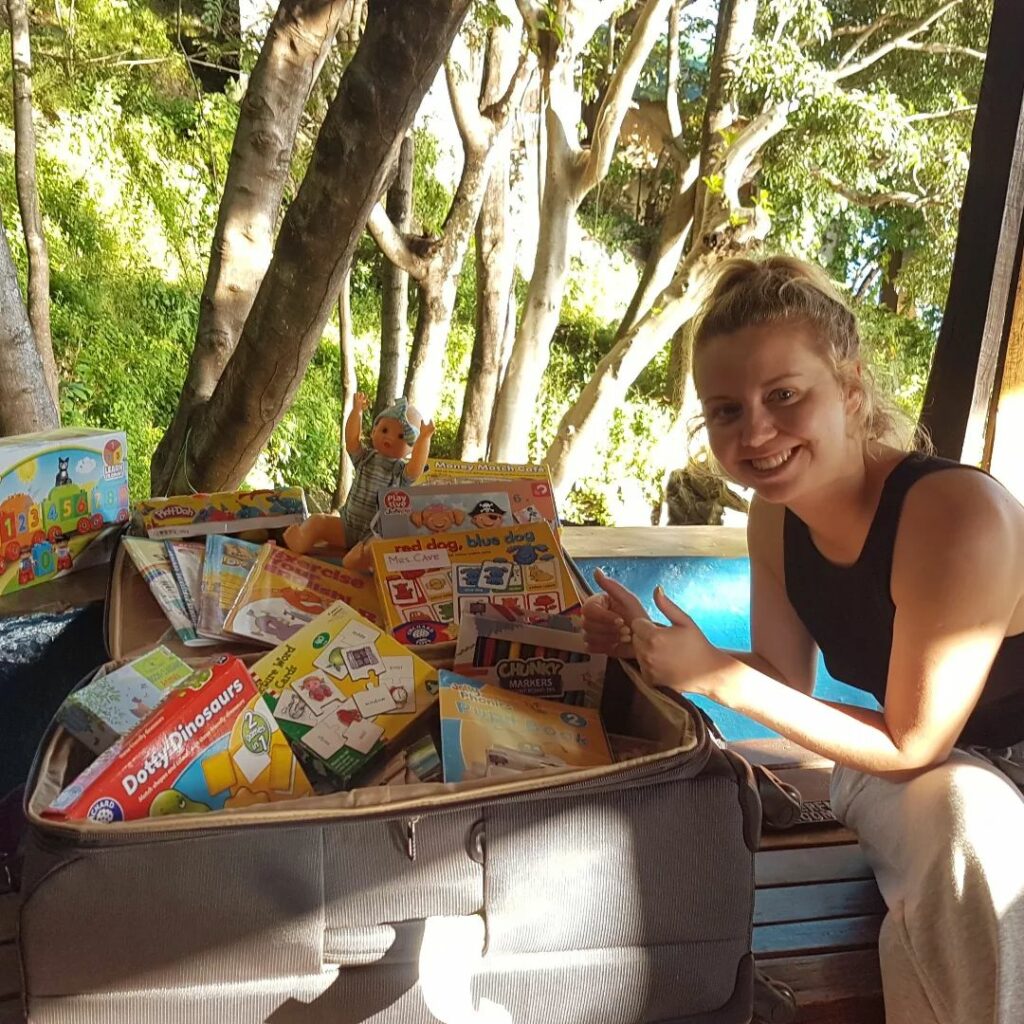 There are many ways in which you can sponsor this project, from funding a raspberri Pi start up kit for a nursery school, donating toys, funding teacher training programs or helping us to fundraise to build more blocks and maintain the schools. 
One off donations will be spent on upgrading the school buildings, on general maintenance and resources for the schools, such as chalk, paper etc. 
If you would like to donate to this project, please see our Wish List for the things we need which would benefit our schools! Thank you!